By Olasunkanmi Akoni
Former governor of Ogun State, Gbenga Daniel has said that he will never abandon the Peoples Democratic Party, PDP, Presidential candidate, Alhaji Atiku Abubakar.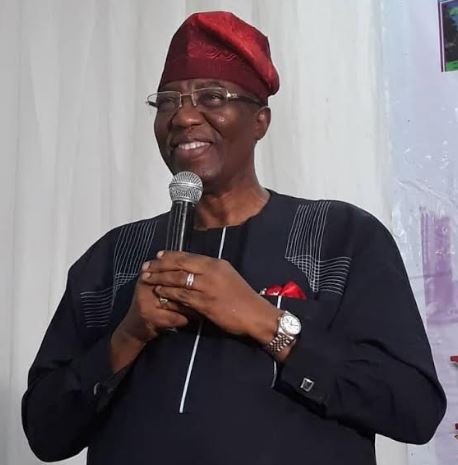 Daniel, former Director-General of the Atiku Campaign Organisation, had resigned his membership of the PDP on Saturday and announced that he was quitting partisan politics.
After the announcement, Daniel made a U-turn when he expressed his readiness to join the All Progressives Congress, APC, after his supporters urged him to lead them to the ruling party.
Saraki: Kwara PDP 'll Emerge victorious in governorship, assembly polls
Commenting on this, Femi Fani-Kayode, a former Minister of Aviation, said it was sad that Daniel decided to dump the opposition party "before the conclusion of Atiku's election petition."
Fani-Kayode also accused Daniel of taking sides with President Muhammadu Buhari after Abubakar was "rigged out."
In his reaction, yesterday, Daniel said he had not abandoned the former vice-president.
He also denied joining the APC, explaining that he told his followers to "join any political party of their choice.
According to him: "I have not, will not and will never abandon Atiku. Atiku is different from PDP. I have resigned from PDP and lost interest in partisan politics having put in about 20 years of my life in a thankless process.
"I will commit my God-given resources to help less privileged through my Foundation and will contribute sharing the body of knowledge through our not for profit Political Academy. That will be a thankful process.
"I will continue to support the political process in a non partisan manner. I am clear with my position, without any ambiguity. There is no need to insinuate, speculate, extrapolate, anticipate or draw conclusions on my behalf.
"I did not expect such a simple personal decision can generate such national discourse and for that I remain grateful to God. I am however most grateful to all my friends and well wishers. The phones have not stopped ringing."