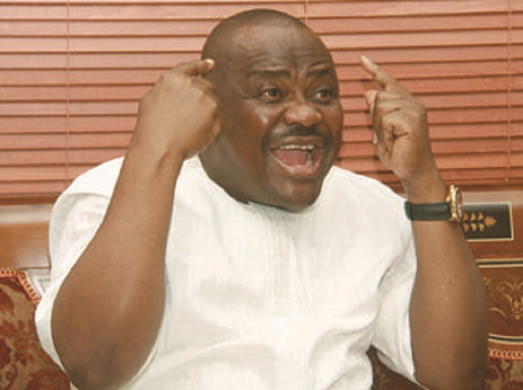 Nyesom Wike
Coalition of Governorship Candidates and Party Chairman, CGCPC, in Rivers State, has disassociate itself from the endorsement of Governor  Nyesom Wike as sole governorship candidate by a purported coalition of 58 political parties, saying that such endorsement was watery and belated.
Chairman, CGCPC and governorship candidate of Advanced Peoples Democratic Alliance, APDA, Rivers State, Pastor Warigbani Zebulun, in a statement, yesterday, said: "We call on Governor Wike and the Peoples Democratic Party, PDP,  to be very careful in the systematic blackmail they are launching on the Independent National Electoral Commission, INEC. It is very worrisome that the PDP will be casting aspersions on the integrity of INEC. It is on record that the PDP has made several attempts to compromise INEC. These acts can best be described as the "The voice of Jacob, the hands of Esau."
"We are using this opportunity to call on INEC to maintain its neutrality in the forth coming governorship and atate Assembly Elections in Rivers State.
"We commend the Nigerian Army and the GOC 6 Division."
Major General Jamil Sarham for coming to the rescue of defenceless Rivers citizens especially those in Abonnema, who were held hostage by hoodlums and thugs. The question Wike and the PDP should answer is – What is their relationship with the Characters that are on the wanted list of the Nigerian Army.
"We have also observed with great pains the existing feud between the Rivers State Government and the Federal Government. This senseless confrontation orchestrated by Wike has lasted for nearly four years. In this case, our beloved state and her people suffer. Consequently we call on Rivers people to support and vote their preferred governorship candidate who can work in harmony with the FG to bring the desired dividends that will make our beloved state a safe haven as "The treasure base of the nation."