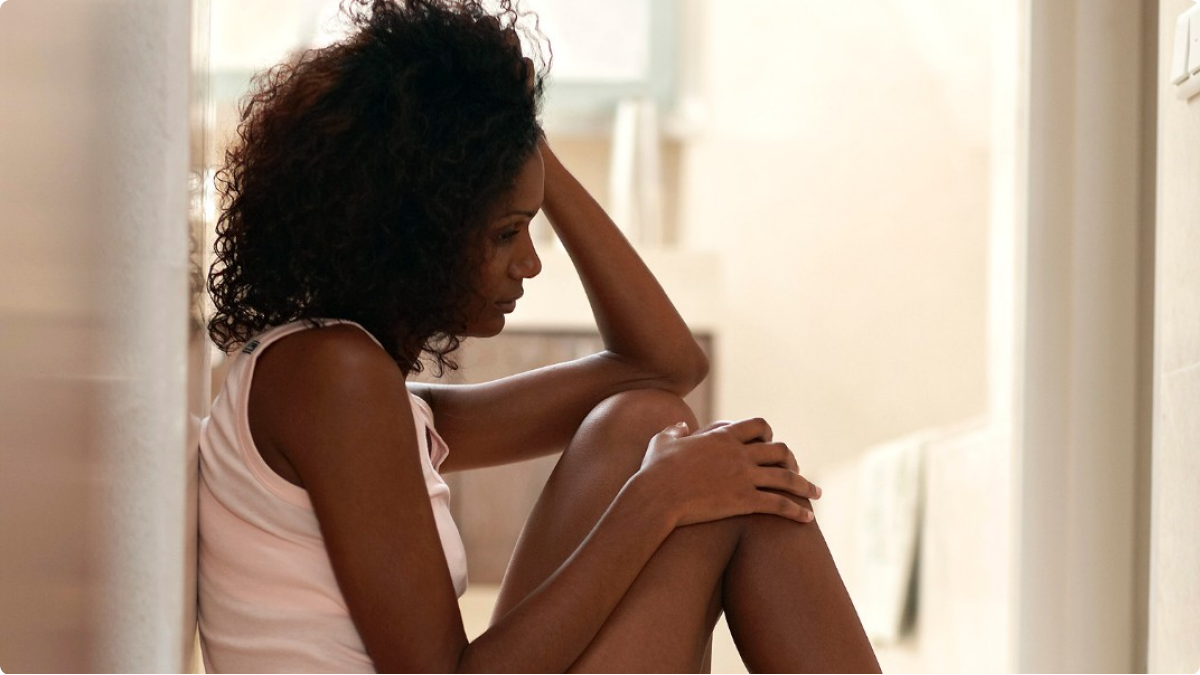 It is a bright, warm afternoon at the five star, upscale hotel in a Lagos suburb. Already, men and women of the smart crowd have already gathered in the expansive lounge for meetings, brunch or both. A little way down a winding corridor lined with art is a large meeting room, beautifully but simply decorated. The sitting is banquet style, with the tables sitting about fifty- mostly women and a sprinkling of young men. One table at the back sits a few Septugenarians. Everyone looks particularly gorgeous, especially for a Monday morning.
A tall light skinned woman hands out small pieces of paper to visitors. "Wifi", she whispers as explanation for the number printed on the paper. In the front of the room, working a public address system and a projector is another woman. She is giving a lecture about a subject she is clearly passionate about.
She is Efe Anaughe, Barrister at Law and the founder of Warren Rose Foundation, a Non-Governmental Organization that runs Domestic Violence Anonymous (DVA), a clinic for abused women where healing is pursued in a group.
Fiercely protective of the women who submit themselves to DVA, Barrister Efe as she is popularly called does not allow the women- aged between 17 and 60 years- to be called by name or be compelled to tell anyone their names. Rather, they are referred to as Jane(s).
Anaughe, who also anchors a radio program further explains that the meetings are held on Mondays (the last of every month) so that spouses of the abused women would not easily miss their presence or even suspect anything when the women are going out. "It is the same reason why I encourage them to dress beautifully. Apart from the fact that it boosts their self esteem, no one would suspect they are coming for a program like this".
The process is rigorous and defined from start to finish. She receives every 'Jane' in her office, usually at the instance of the abused woman who would just walk in. "When they come on their own like that, it  is usually an indication that they are tired of the abuse but we still have to ensure that they are willing to take action. It is one thing to be tired of something and it is another thing to be willing to do what it takes to stop it". Janes are subjected to physical and psychiatric evaluations to ensure their mental stability. Then the journey, often long, begins.
Barrister Efe meets the 'Jane' from time to time for counseling. Where possible, she approaches the abusive spouse and seeks reconciliation. This rarely works. Asked how she decides when a 'Jane' is ready to leave an abusive relationship, she said she puts no pressure on them. "The decision is very personal", she stresses.
At DVA, one such Jane is first in the series of three to share her story with the others.
She tells her fellows of how she was a well to do businesswoman and professional before her abuser- her husband and a pastor- began to accuse her of prostituting herself with those giving her contracts. She stopped her business in order to please him, but the beatings continued even after several children. With no means of income, she continued to endure for years. Now ready to do away with the relationship, she had nowhere to go. Another 'Jane' spoke of being handed over to the psychiatric hospital at the instance of her 'better half', though a seasoned and thorough professional who continues to excel at her job.
Thankfully, there are many success stories. One Jane who now volunteers passionately shares her story, of how she slept in a school for many months very many years ago, but now boasts educated, well adjusted and well to do children. Another volunteer is engaged to a new, responsible and romantic man with whom she has built a thriving business. They encourage the other Janes and share their experiences from time to time.
According to Anaughe, the roses eventually come, but the thorns of discouragement threaten DV Anonymous. Apart from the common issues of finance, with which virtually every NGO in Nigeria grapples , the lawyer reveals that not every Jane is serious about getting a new life. She shares with WW instances of "Janes gone bad". She even had a Jane who, having been liberated from an abusive spouse, turned to full scale prostitution after dumping her young children, operating out of the shelter that she shared with other Janes.
Yet having to deal with bad behavior is nothing compared with challenges of shelter, and Janes have had to travel as far as Ogun, Oyo, Osun, and even the Federal Capital Territory, FCT, in order to escape abusive spouses. Some volunteers give accommodation, but it is often unsustainable for Janes and their children who then have to change schools, other arrangements and jettison their private lives.
https://newlive.vanguardngr.com/2018/12/treat-wife-beaters-as-potential-murderers-activist-tells-police/
Barrister Efe, ironically enough, has never been a victim of Domestic Violence and stumbled on the subject completely by accident, while working on something else. "I found that a disturbing number of women are physically abused in their marriages, yet do not speak out about it for various psyco-social reasons. I decided to create a haven for them where they can take their time and heal, as well as help one another".
Five years down the line, she has no regrets, decrying the trend where genuine NGOs are used and dumped by various levels of government while giving little or no support.