By Sam Eyoboka
FOUNDER/DIRECTOR of Muslim Rights Concern, MURIC, Professor Is-haq Akintola has advanced reasons why Muslims are opposed to Bishop Matthew Kukah's initiative to train 10 million almajiri children in the northern region of the nation.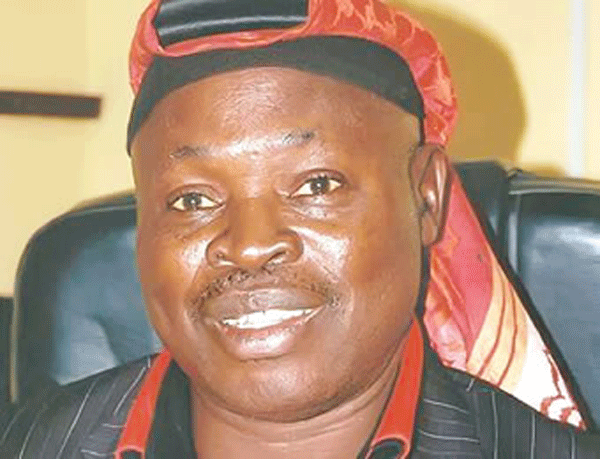 Worried by the social and economic impacts of the Almajiri phenomenon, Catholic Bishop of Sokoto Diocese, Very Rev. Matthew Hassan Kukah recently revealed plans to rehabilitate 10 million almajiri children in the North in vocational skills in order to transform their lives.
Kukah, founder of Kukah Centre, a policy research centre, is of the opiniion that many of the societal chalenges in the North will be reduced when these street kids are empowered and engaged in economic activity instead of carrying plastic plates to beg for a living.
A prominent Muslim scholar and director of MURIC, Prof. Akintola, in an interview with Religious correspondents in his office at the Lagos State University, Ojo, has rejected the inititive describing it as "it's suspicious! It's unreliable! It's just another deception as we were deceived in the past. The Kukah initiative is nothing but a trap. it's intented to ridicule northern Muslim leaders who will be seen as incapable of rescuing the Almajiri children."
Continuing, the University of Ibadan-trained professor of Islamic eschatology, argued that the colonialists came and "told us to hold the Bible and close our eyes to pray and by the time we opened our eyes the Europeans were gone and our land was gone.
"The Western donors who want to assist the Almajiris should do so through the Muslims. The donor agency in Italy wants to restore the Almajiri children. What is the distance between Italy and Rome? What is the difference between Italy and the Pope? People should reason. Who are they deceiving? When Kukah now establishes something for Almajiri children who would the children be gra-teful to? They would turn into enemies against their parents, enemies of Islam. They may tell us we will not convert them but we know what we faced in the South West.
"We were taken to schools where we were told that if Isiaka does not change his name to Isaac he would not be admitted. Rasheed was changed to Richard. Richard Akinjide was a Muslim, but because of western school, they gave his father a condition which he accepted. There are several examples like that," Prof. Akintola argued.
According to him, there are several Islamic organizations that are dealing with Almajiri issues: "NGOs that are registered which applied to several international agencies for support to take care of the Almajiris. If I open my phones you will see some of them who read our press statement issued on Bishop Kukah's initiative. What I am saying is that those we interacted with informed us that they had applied for support from donor agencies particularly from the West and that they are not getting anywhere.
Boko Haram attacks Michika, as military repels them
"MURIC also is an NGO. We have never gotten any funding from those foreign agencies. Of course we have never got from Mecca or Saudi Arabia, or Libya. We did not show interest but we have applied for support from the United States, Germany and others but the moment these people disc-over that it is a Muslim project, they do not show interest and we have seen it.
"If Islamic organizations have been applying to the same international agenc-ies to assist their program-mes for Almajiris and they did not respond, a Catholic bishop came suddenly and said he had been given money to take care of 10 million Almajiris, you can imagine how much that money is. That is danger-ous money and it was given to him to trap Muslim children. We can never allow that which is why we cried out," he maintained.
There is, however, a ca-veat to the rejection as the MURIC director insisted: "We are not saying that Bishop Kukah should throw away the money he receiv-ed. If he is serious about helping Almajiri children, he knows Islamic organizat-ions in the North. In fact Bishop Kukah visits the Sultan regularly; he can ask the Sultan to give him NGOs that take care of these children. Sit with the organization; draw up a plan and Bishop Kukah can monitor the programmes. He should not release the money to them but let them be doing the programme when they show him the plan, budget and he can then release the money. Let the money be with him, allow the Muslims do the programme without touching our children," Prof. Akintola stated.
Asked if the same fears made the Northern Elite to shoot down former President Goodluck Jonathan's huge investment on the Almajiri children? Prof. Akintola blamed the Northern elite and all the state governments in the North for allowing those investment to waste away.
"Its not the fault of Dr. Jonathan but the elite and all the state governments. Having put up the infrastructure, the elite ought to form groups in each state to ensure maintenance and to make sure that these children really attend those schools. The schools were designed to combine Arabic, Islamic and western education," he argued.
Breaking: Buhari, Peace Accord Committee meet in Aso Rock
The MURIC director insisted that his opposition to the Kukah initiative does not translate to mean hatred for the Christian community, stressing that when Boko Haram started its bombing campaign on churches, "we were the first to cry out and condemned Boko Haram, saying these people are not part of us. Muslims don't attack churches and gave verses to justify our position.
"When Boko Haram freed 104 Dapchi schoolgirls and left Leah Sharibu behind, we were the first to condemn it, arguing that it would have been better for them to have kept the Muslim girls and free the Christian girl.
"The issue of human rights is that you ensure that you don't discriminate. You need to let people know that what you'll not take, you'll also not give others. And that has always been our motto. We believe that it is justice that will bring peace. I have a phrase that I usually use: Justice is the soul of peace," he stated.