By Jacob Ajom
There is an air of optimism permeating the Nigeria tennis scene. Notwithstanding the lethargic manner the sport is being run at home, there are positive vibes coming from abroad as some Nigerians who have represented the country in their active days want to be identified with tennis development back home. Wole Festus Akinyeju, a former Davis Cup coach with the Nigerian team is thinking big for the local game.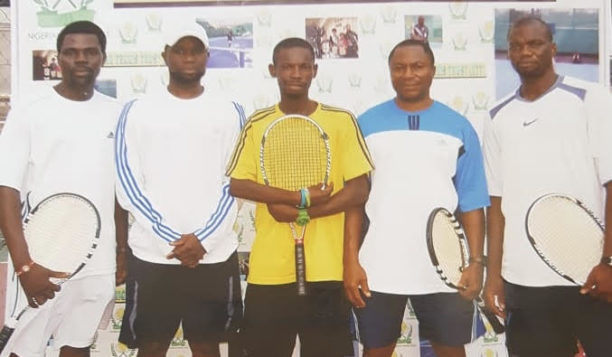 Akinyeju, who in 2012 floated a Tennis Foundation – the Nigeria Tennis Trust is dusting the files and restrategising on how the foundation could stage a big comeback.
Based in the United Kingdom, Akinyeju's rich profile could make any tennis administrator, who can secure his services grin with excitement. He was Nigeria's Davis Cup coach in 2005. He worked with Sunday Maku and Jonathan Igbinovia in 2005 as a coach.
READ ALSO: Champions League: Heineken set to surprise fans
He also worked with Jonathan Igbinovia to reach top 440 in the ATP ranking. Igbinovia was also part of Nigeria's Davis Cup team. He is now Director of Tennis Academy, Southlake Tennis Academy.
He spoke from his base on his plans for the revival of Tennis in Nigeria. First, he spoke on his glittering career. "I started playing in 1984 in the junior category of the Ogun Green Court and got to the quarters."I lost to David Matthew twice 1984/1985 in the quarter-final."
Thereafter, throughout my junior career, I was top 10 junior national player.
The tall athletic Akinyeju began his journey abroad in 1991when he went to play ITF junior tournament. He said, "I stayed back in Europe. He told this reporter, "I worked at the Manchester Tennis Centre U.K as a performance academy coach between 2011and 2018.
"I also worked with the P.T.R. U.K at the London Arena Tennis Academy between 2003 and 2006. His performance at Manchester fetched him a coaching job in Dublin, where he worked alongside his friend and long time acquaintance, Nnamdi Ehirim.
He returned to Nigeria to run a Tennis clinic through his foundation. "At the moment I am an optimist", he said, "things will change soon in Nigeria tennis. My Foundation is registered with the Corporate Affairs Commission and we will continue from where we stopped, with clinics, training players and training the trainers among other things".
He is not happy with the standard of tennis in the country. "The standard of play in the country has dropped, compared to the 90s or early 2000s. We have no Nigerian in the top 400 which really paints the gloomy picture of Nigeria tennis".
He said he did not want to be critical of those who run tennis in Nigeria but something drastic has to be done to turn things around. "There must be a development plan in place which should be given to the coaches to run the programme".
Akinyeju, a very passionate tennis player, asked "where did we get it wrong? Tennis was one of the sports Nigerians excelled in globally!! I don't understand the way things are run right now".
"I can't say whether there is a plan in place or not, but we are not progressing, that is why it has become imperative for us to bring back the foundation. I have reflected on it, we are already looking at the programme".
Akinyeju worked with Sunday Jegede at 2003 Junior Wimbledon and 2006. His dream for Nigeria tennis is to see the Nigerian flag flying at major international tennis tournaments.