By Babajide Komolafe
VFD Group Plc said it would leverage on its new status as a public company to float a N5 billion bond offer.
Group Managing Director/Chief Executive Officer of the company, Nonso Okpala, disclosed this yesterday while briefing the press on the transformation of the company to a public company.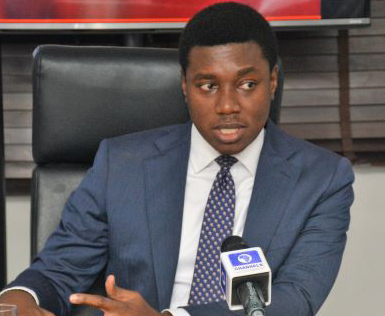 He said that the transformation from a private company (Limited)    to public company (PLC) follows the successful raising of N2.8 billion through a private offering that also increased the number of its shareholders from 50 to more than 120.
Okpala said: "Towards the end of last year we concluded our private offer  which was a combination  of a Right and private placement. We were expected to raise N2 billion, we ended up raising about N2.8 billion.
"In the process of the success of that offer we had significantly increased our shareholding base. We went from  less than 50 shareholders to more than 120 shareholders and that simply puts you within the purview of a public company.
"So what we quickly did was to go to the Security and Exchange Commission and CAC and filed our intention to become a public company. That has been successfully approved and as we are currently, we are delighted to say that we are a public company.    So going    forward, we have been referred to as VFD Group plc."
Explaining the importance of the new status of the group, he  said: "First, it gives us the reputational alignment for us to raise N5 billion in our proposed VFD Group bond which should    happen before the end of the second quarter of this year.
"But on the largest scale it also aligns with our strategy to be a listed company in 2022. As you know, VFD group has strong and huge ambition which would include having a leading presence in all the sectors in the financial services industry.
"Currently, we have done well in that respect but we are still seeking to have interest in insurance company and in the banking sector itself. We have finalised an application currently for the regional banking licence.    We hope that that process would be completed within this year and worst case scenario within the first quarter of next year."