The National Task Force on Falls Army Worms (FAW) has called on Federal Government to declare a state of emergency on army worms in Nigeria.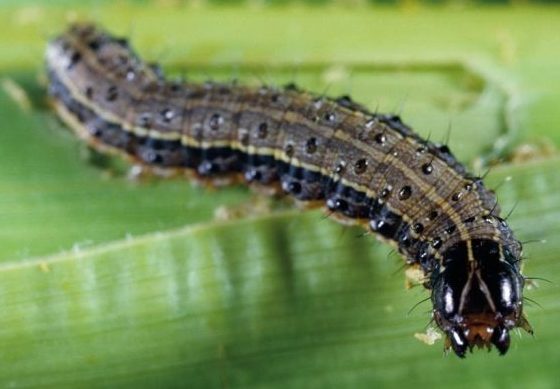 The committee said the declaration became necessary following the need to sustain the fight against army worms which had led to the loss of estimated N275.4 billion by maize farmers in the South West alone.
The African army  worm (Spodoptera exempta), also called on okalombo, kommandowurm or nutgrass army worm, is an African moth and a very deleterious pest, capable of destroying the entire crops of a farm in a couple of weeks.
A member of the committee, Mr Suffyan Koroma, the FAO Country Representative in Nigeria said at the opening of the meeting of the National Task Force on Fall Army Worms (FAW)  in Abuja.
Koroma, who was represented by Mr Ahmed Matani, FAO official, said that it had become imperative for government to implement a policy on FAW as the committee was particularly concerned about the disastrous impact which FAW could have on countries that were already facing crises.
He said that as part of efforts to ensure sustainable food and nutrition security in Nigeria, the committee would go into action and work out the modalities to ensure sustainable actions.
The FAO official said that the crop-eating moth, which had devastated maize farms in over 40 countries in sub-Saharan Africa, remained a scourge for many farmers in the region.
"Fall Army worm, which originated from the Americas, was reported for the first time in Nigeria and some African countries in 2016; it has a migratory habit and can spread fast, eating up crops on its path," he said.
Koroma said that the measures to be taken by the committee include assembling experts to brainstorm on sustainable FAW management; building better warning, monitoring and response mechanisms, while supporting farmers to mitigate pest damage, develop action plans and policies as well as training extension workers and farmers.