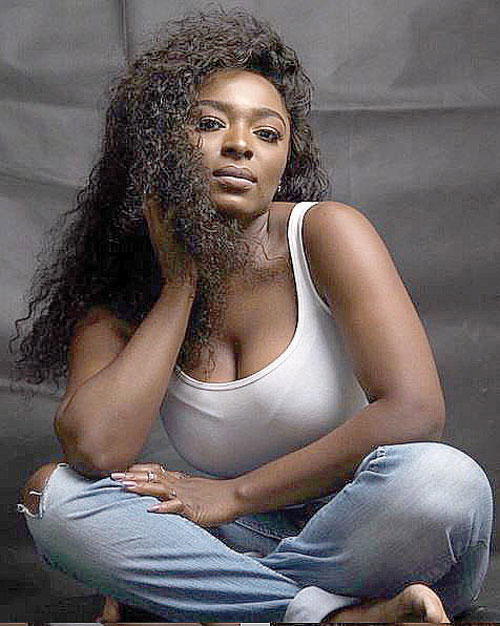 •Meg Otanwa
By Ayo Onikoyi
Dark-skinned Nollywoood actress and Africa Magic Viewers Choice Award winner 2017, Meg Otanwa has recounted her ordeal as a premature baby and highlighted how her village people rejected her because she was "not so bouncing a baby girl". The 'Hush' series star made the revelation in an Instagram post on February 14, St Valentine's Day to mark her birthday.
Hear her: "I want to tell you a story about my birth. My mother was barely 7 months pregnant and she had to travel to the village for a funeral. There, she went into labour, I guess due to the travel stress and just being around a lot of stressful activities.
My Val's day experience: Senior girls wanna have fun too
She was rushed to a hospital in the nearest city as there was no hospital in my village at the time. She put to bed, a "not so bouncing" baby girl: I was so small and fragile and couldn't survive outside an incubator. In her (my mum) words,they put me in a "bottle" for a while. Time came and passed for the naming and I was still in the "bottle".
"After we got discharged, I was still too fragile to go on the road, so we went back to the village for a while. In the village, family members and friends tried not to get too close to the new baby because they were almost certain she wasn't going to survive. This was a time when babies were named (indigenous names) after relatives or friends of their parents who were somewhat God-parent-like figures. My mum, had asked a few friends and relatives If she could name me after them but they had declined, so her tiny baby girl still had no name.