By Yinka Kolawole
The Lagos State Employment Trust Fund (LSETF) posted 41.7 percent effectiveness in the funding of micro, small and medium enterprises (MSMEs) in the state by 2018, a report of Social Impact Assessment (SIA) of activities of the Fund between 2017 and 2018 has revealed.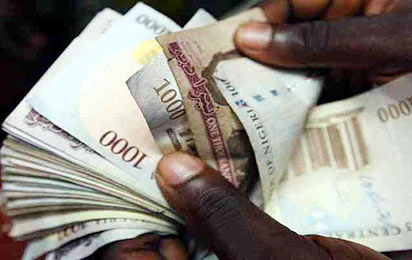 Angry reactions trail halting of judges' appointment in Imo
The Social Impact Assessment Report on LSETF Projects conducted by Sages Consult Limited with the support of Ford Foundation, obtained by Vanguard, showed that LSETF funded 7,817 MSMEs as against the expected 18,705 by 2018.
The main objective of the SIA was to evaluate the impact of LSETF activities on beneficiaries based on jobs created and business growth and based on the Fund's mandate to provide financial support to residents of Lagos State, for job and wealth creation and to tackle unemployment.
The report also noted that the Fund achieved less than half of planned disbursements at the same period with an effectiveness of 41.8 percent, disbursing to 7,817 MSMEs out of 18,705 applications. In adequacy of funds was the reason attributed for the less than optimum performance.
The SIA report stated: "The LSETF funded 7,817 MSMEs as against the expected 18,705 by 2018. This represents 41.7% effectiveness. The LSETF had a surfeit of applications but paucity of funds meant that the Fund had to rationalise the interventions among the two sectors (entrepreneurship and innovation) to be able to impact on all sectors. Going forward and using the results of the economic analysis of the SIA, the LSETF can make more informed judgements on the interventions that performed more efficiently adjust future interventions accordingly.
"Paucity of funds impacted effectiveness in two ways. First, the Lagos State government was unable to release funds to the project optimally and at the expected periods. Second, the demand for loans by Lagos residents far exceeded the total supply of seed funds available for each year which meant that LSETF had to rationalise disbursements to cover as many beneficiaries as possible.
"In the first year of disbursement, SME loans which are the more high-value loans were accorded some advantage but this meant that fewer number of beneficiaries were granted loans than would have been granted if the lower valued loans in the Micro Enterprise (ME) and Micro Enterprise Start-up (MES) categories had been given loans."
On job creation, the report noted: "The LSETF interventions created a total 10,550 direct jobs and 79,128 indirect jobs representing 11.89% and 54.44% of the targeted totals of 88,667 direct and 145,333 indirect jobs by 2018. The low percentage of direct jobs is mainly as a result of inability to fund the expected number of MSMEs loans on account of paucity of funds.
"ME sub-sector was most efficient with an efficiency rate of 65.7% and adding 6,367 and 47,751 direct and indirect jobs respectively within the two years. SME sub-sector had an efficiency rate of 60.1%, adding 1,478 and 11,087 direct and indirect jobs respectively. The cost of creating one SME job was N268,090.17, ME, N43,149.77, MES was N6,081.36."