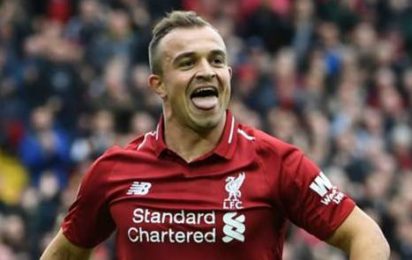 Shaqiri
Liverpool forward Xherdan Shaqiri is relishing a Champions League reunion with former club Bayern Munich.
Shaqiri
Shaqiri spent two-and-and-a-half years at Bayern before joining Inter Milan in a €15m deal in January 2015.
"I was very happy because I wanted to play against Bayern Munich, against my old team-mates and my old team," Shaqiri told Liverpool's official website ahead of Tuesday's last-16 first leg at Anfield.
"It was an amazing time (at Bayern). We won a lot of titles, we won the Champions League. We had the best team Bayern Munich had.
"It was an amazing feeling to win so many trophies. I had many great memories there, I will never forget them.
"I'm really looking forward to going there and trying to win the game in Munich with my team."