By Nkiruka Nnorom
Worried by the spate of malpractices in corporate financial statements, a university don, Professor. Taiwo Asaolu of the Department of Management & Accounting, Obafemi Awolowo University, Ile-Ife, has advocated the adoption of forensic auditing as a critical way of curbing financial fraud in Nigeria.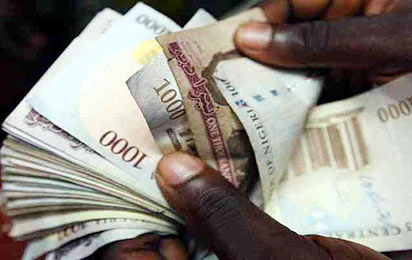 He spoke at the induction ceremony of fellows of Association of Forensic Accounting Researchers (AFAR) in Lagos, saying that forensic accountants/auditors leverage technology to search for and detect fraud in financial statements.
Accountants tasked on professionalism, others
At the event,150 fellows members, 10 associate members and six patrons were inducted by AFAR, while the association's first journal, (the print version) and a book on forensic accounting research development was also unveiled. There was also an award of meritorious service to deserving Nigerians.
Presenting a paper tagged: "Forensic Accounting Techniques for the Detection of Financial Statement Fraud," Asaolu said that employment of services of forensic accountants/auditors became necessary because an average accountant, who service companies auditor, does not know the symptoms of frauds neither is he is trained to detect one.
He stated: "Because of the development in technology and various lessons learned from fraud research, forensic accountants now have the tools and knowledge to proactively search for fraud symptoms. Technology can be used to proactively search for financial statement fraud.''
According to him, one of the common ways for management to commit fraud is through posting one or more journal entries directly to the accounting records, adding that these entries often bypass the normal process and therefore involve the overriding of internal controls.
Planning your finances for better 2019
He listed some of the reason that could drive companies' management to commit financial statement fraud to include poor income performance, impaired ability to acquire capital, product marketing, general business opportunities, compliance with bond covenants and generic greed.
The Chairman, AFAR Governing Board, Prof Muhammad Mainoma, said: "Apart from the fact that there is growing concern on the level of fraud cases, scholars also see the need to support the courts to get conviction on matters of fraud.
"You could ascertain that fraud has actually taken place but you may not have evidence to convict anybody. This reality has necessitated the development of the body of knowledge that can establish basis for conviction."
Subscribe for latest Videos