By Ikechukwu Amaechi
These are the times that try men's souls" was Thomas Paine's magnum opus in the winter of 1776.
Americans were fighting the war of independence against the British, who had superior firepower and the troops led by George Washington were dispirited, in retreat, and on the verge of disintegration.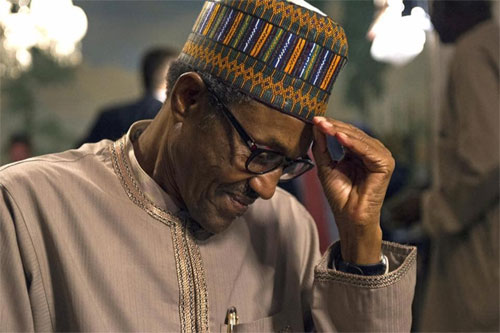 In stepped Paine, an English-born American political activist and philosopher, with his series of essays titled The Crisis.
"The summer soldier and the sunshine patriot will, in this crisis, shrink from the service of their country; but he that stands by it now, deserves the love and thanks of man and woman," he wrote.
"Tyranny, like hell, is not easily conquered; yet we have this consolation with us, that the harder the conflict, the more glorious the triumph. What we obtain too cheap, we esteem too lightly: it is dearness only that gives everything its value.
"Heaven knows how to put a proper price upon its goods; and it would be strange indeed if so celestial an article as freedom should not be highly rated."
It was an inspiring essay. Washington ordered all the troops to read it. And America vanquished Britain.
Though the circumstances may be different, in a sense, as it was for Americans then, so it is for Nigerians today. The souls of Nigerian men, women and children are put on trial by a contrived political crisis.
We have no Paine to rally the troop against the tyranny which stalks the land.
The yearning for Paine is informed by the frightening desperation of politicians. When desperation is emptied into the toxic well of ego, disaster looms large.
The sudden postponement of the presidential and National Assembly elections by the Independent National Electoral Commission, INEC, last week has put President Muhammadu Buhari and the All Progressives Congress, APC, in a very foul mood.
They have the right to be angry just like all of us.
But it gets scary if that angry president is one who started fracturing the guardrails of his office by his indifference and even contempt for the rule of law and respect for human rights from his very first day in office.
https://www.vanguardngr.com/2019/01/lautech-intl-school-bars-55-students-over-hijab-use/
A lot has been said and written on the postponement. Only the INEC Chairman, Mahmood Yakubu, will tell Nigerians what happened and I guess we have to wait a little longer.
But it was portentous for Buhari to fly off the handle the way he did at the APC caucus meeting on Monday where he disclosed that he had directed "the police and the military to be ruthless" with those who snatch ballot boxes.
Warning that anybody who disturbed the election would do so at the expense of his life was beyond the pale for a president of a country governed by the rule of law.
It is disheartening that some Nigerians support his bloodcurdling solution to infractions adequately taken care of by our laws.
Which, perhaps, explains why APC national leader, Bola Tinubu, opted for damage control by claiming that Buhari was misinterpreted.
"No president will give an order that his own citizens should be shot summarily, No! No, it's okay; emotions are running high these days. Any individual, including myself, can be misinterpreted," Tinubu quibbled.
He added: "Buhari is a law-abiding person and he understands categorically and clearly what the rule of law is and the lives of individual citizens that he is in that office to protect."
It is doubtful if Buhari truly understands. But Nigerians are not shocked because his penchant for incendiary rhetoric is legendary.
In 2011, as candidate of the Congress for Progressive Change, CPC, he told his supporters in Hausa thus: "Ku fita ku yi zabe. Ku Kasa, ku tsare, ku raka ku tsaya. Duk wanda bai yarda ba, ku halaka shi"(First, you must register, come out and vote. You guard, protect, escort to the collation centre and you wait until the result is counted. Anyone who stops you, kill them).
His statement was blamed for the violence that claimed over 800 lives, including 10 National Youth Service Corps, NYSC, members.
Buhari never condemned the killings. Instead, he doubled down on May 14, 2012 when he warned of another bloodbath in 2015.
"God willing, by 2015, something will happen. They either conduct a free and fair election or they go a very disgraceful way," he told members of the CPC from Niger State, who paid him a courtesy visit in Kaduna,
"If what happened in 2011 should again happen in 2015, by the grace of God, the dog and the baboon would all be soaked in blood,'' he added.
Believing that he won the 2011 poll on the platform of his ultra-conservative, provincial CPC was hallucination taken too far. But that is the essential Buhari. The only election that is ever free and fair is the one he wins.
Many Nigerians believe that if Goodluck Jonathan had been declared winner of the 2015 poll, whether rightly or wrongly, the 2011 bloodbath would have been a child's play; hence the sigh of relief when he conceded defeat even before the final results were announced.
So, when Buhari treads a familiar violence curve as he did on Monday by issuing a political fatwa, Nigerians must pay attention. But must we always give in to threats of violence and mayhem?
Besides, Nigeria's democracy is a product of law, which has taken care of electoral infractions such as ballot box snatching.
Section 129 (4) of the 2010 Electoral Act (as amended), states that: "Any person who snatches or destroys any election material commits an offence and is liable on conviction to 24 months imprisonment."
Section 131 (1) goes further to state that those who threaten directly or indirectly to make use of force or violence are "liable on conviction to a fine of N1,000,000 or imprisonment for a term of three years."
https://www.vanguardngr.com/2019/02/peace-accord-allow-votes-to-count-atiku-tells-buhari/
While it is possible that Buhari is not even aware of the law, that does not explain his proclivity to violence.
Taking a cue from him, the Chief of Army Staff, Lt-Gen. Tukur Buratai, on Wednesday told principal staff officers, general officers commanding, and directors that those who seek to undermine democracy by interfering in the electoral process must be seen as "enemies of Nigeria and dealt with appropriately".
Yet, he did not define what interference in this circumstance means. When the "body bag" threat of Kaduna State Governor, Nasiru el-Rufai, is thrown into the mix, it becomes clear that some people are preparing for war, not election. That is desperation taken too far.
I doubt if Nigerians are cowed by such pugnaciousness. Suffice it to say that military officers need to be reminded that the world is watching and the International Criminal Court, ICC, is real. In the new world order, there are consequences for egregious actions.
Beyond all these, there is need for soul-searching.
This is the 21st century and we are called upon to elect those who will superintend over the affairs of the country in the next four years. That is no rocket science. It is a civic duty, which other countries, including African countries, do effortlessly.
But in Nigeria, it is war, literally. Borders are shut, schools and businesses are shuttered, movements are restricted and soldiers are drafted onto the streets.
There is need for introspection. We can neither conduct free and fair elections nor credible census. Yet, we claim to be the giant of Africa.
These are indeed times that try our souls as Nigerians. Though we don't have a Paine to rally the troops, his seminal essay points the way.
As we go back to the polls on Saturday, we should not only remember that "tyranny, like hell, is not easily conquered", but also that "the harder the conflict, the more glorious the triumph".