By Rosemary Onuoha
The Managing Director/Chief Executive, Sigma Pensions Limited, Mr. Dave Uduanu, has called for increased awareness campaign on the benefits of having a Retirement Savings Account  (RSA), stressing that "it does not make financial sense for anybody not to have one."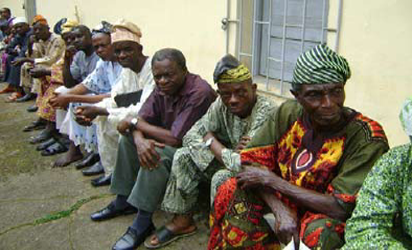 Uduanu also encouraged Nigerians to lead a healthy lifestyle by keeping fit enough to enjoy their retirement.
He said, "It is only a healthy person that can enjoy life after retirement."
Speaking in Abuja at the company's maiden edition of 'Walk to Live' meant to prepare customers for a healthy retirement, he said Sigma Pensions was also focused on wooing customers from the informal sector of the economy, adding that one of the biggest challenges in the pension industry had been the drop in enrollment in RSA.
He said, "The pension industry has done well and it's now N8.4 trillion but I think the key challenge is that the enrollment level has dropped.
Atiku's reception in North-West, mark of victory in 2019 – PDP
"So, we need to encourage more Nigerians to get retirement savings accounts because it does not make financial sense for anybody not to have a retirement savings account. People should remember that one day they will retire. So, now we are going into the informal sector to bring people into the formal sector and that should lead to a quantum leap in the number of retirement savings account."