Industry personalities, influencers, and other respective guests came through for the opening of the GrandLux Cafe situated in the heart of Lekki on the 30th of November 2018.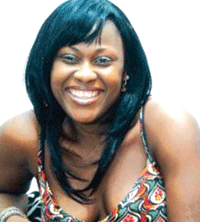 The event which was a night of fun, networking and merriment had guests treated to exquisite meals and live cooking from top notch chefs who delightfully treated guests' taste buds to great delicacies in local and continental standards.
One of the many things that make the lounge stand out is the ambiance, luxurious decor, great space and ability to accommodate all classes of occasions from corporate, birthdays and private dining.
Read also: Reality star Jon Ogah, others thrill FCT revelers at music festival
Celebrity guests such as OmoniOboli, UcheJombo, Laura Ikeji, Cee-C, Lillian Afegbai, Ubi Franklin, others, certainly had a charm of happiness on them with great compliments as many look forward to a long term business, flourishing on all frontiers with an admirable level of world class service rendered this far.