THE African Democratic Congress, ADC, has kicked against the dastardly attack on the campaign convoy of its governorship candidate in Ogun State, Prince Gboyega Nasir Isiaka, and called on the authorities to fish out the culprits with immediate effect.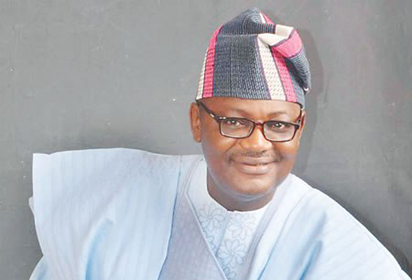 In a statement by its National Publicity Secretary, Mrs. Yemi Kolapo, the ADC noted that such culture should not be allowed to further derail Nigeria's fledgling democracy.
She said: "The campaign team of our governorship candidate, Prince Gboyega Isiaka, was attacked at Ibese, in Yewa North, Ogun State. Our people and thousands of supporters were prevented from holding a peaceful rally in the ugliest manner, while two party members were shot and are in critical condition. Many others also sustained serious injuries.
'YPP relies on people's goodwill to produce Abia governor in 2019'
"This ignoble culture of intimidation and dictatorship must be discontinued if we must save our democracy. Every political party in Nigeria should be allowed free access to main events centres. There must be no preferential treatment for any political party and government should guarantee safety of lives and property without bias for any group."