BY ROTIMI AGBANA
Anthill Production, a household name in Nigeria's film and animation industry today launched Anthill Business.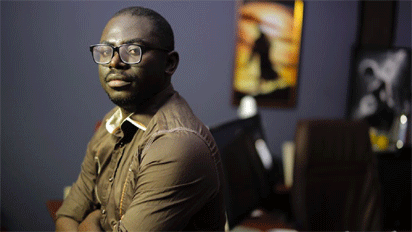 Anthill Business is a web application designed for potential users to create personalized videos at a reasonable financial budget. "The platform has easy navigation and users do not need to possess major experience in video productions to access the web application" Niyi Akinmolayan, founder of Anthill Production says.
Money laundering: Court rejects EFCC's request to transfer Shekarau's case to Abuja
"We want everyone to know that they can create their video content by themselves, at very affordable rates, rather than consistently being ripped off by advertisers", he explained further.
Anthill Business is the new age web platform; it projects it's users towards growing sales, driving traffic, getting brand visibility, and brand awareness.
With Niyi Akinmolayan's Anthill Business, customers can spend 10%-25% of the original price.  "A product or service that an average advertiser will quote a cost of ₦200,000 for; the Anthill Business calculator will quote it between ₦20,000- ₦50,000 for a better quality of the same product or service" Niyi says.
Metele attack: Over 100 soldiers died , many are missing – Nigerian soldiers
Also, everyone can make money on Anthill.Business through the affiliate programme. All you need to do is sign up for the affiliate marketing programme and get a unique code to share with your friends – you get 5% in cash off every video made using your code.
Anthill Productions is recognized locally and internationally. They are Responsible for creating Documentaries, Corporate Films, Movies and TV commercials and Animation Films for a little over a decade.