Agege Local Government chapter of Master Bakers and Caterers, producers of Agege bread have celebrated the inaugural edition of 'Agege Bread Festival'.
The event was a celebration of the Agege bread brand with plans on how to improve on its production and promotion as it looks to expand its consumer base.
Agege bread has been around for over twenty years and has in that period fed those who want to eat bread with a low-budget.
Nigeria contributes $710m to ECOWAS, more than 13 countries put together
"It's an avenue to show Agege to the world and to let everyone know that Agege bread is consumable and not poisonous", these were the word of Prince Adejonrin, Chairman of Masters Bakers, Lagos state.
Adejonrin was dispelling the rumour that Agege bread is one of the bread that is not consumable as reported recently in a newspaper publication.
In his welcome remark, Lateef Tanimola, Chairman of Agege Chapter expressed satisfaction with the successes recorded during the period of time Agege bread has been around.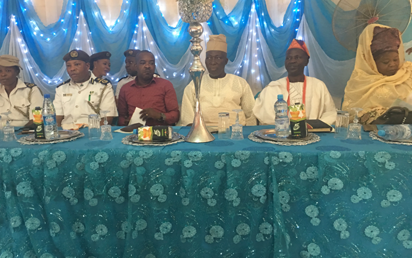 His words: "it is pertinent for us all to know that the vision of this day was born majorly for the promotion of Agege bread as far back as 2010. As we have discovered that Agege bread is known all over the world and it's worth celebrating it. It is also observed that great achievements are meant to be duly documented and celebrated. Since we value our products, we have decided to put heads together so as to trace the history, document and celebrate our unique product."
Others who spoke were health officials and experienced fathers in the making of Agege bread.