When it comes to Educational event and gathering, FSI Global Limited chose to make it their priority to be supportive because they believe education is the key power point to the future of every young Nigerian and they believe in education for all because education knows no boundary and age.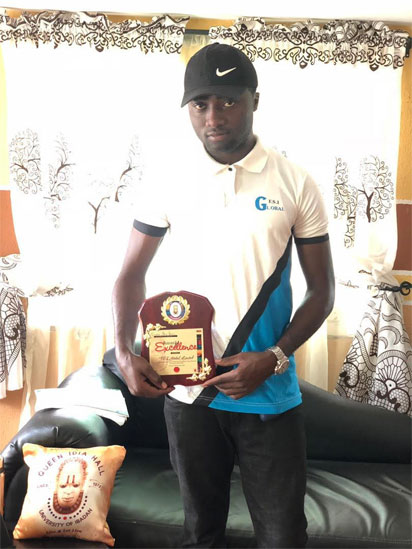 Hence facilitated their participation in the just concluded Grandezza Ball of the University of Ibadan where FSI bags an Award of Excellence in recognition of their immense and selfless contribution to Queen Idia Hall.
Seyi Omirin, CEO of FSI GLOBAL was quite excited about winning and regarded it as a great honour.
Seyi had this to say when asked about how he felt about the award,
CGEEE raises fund to support girl child education, women empowerment
"First of all, I would like to thank Queen Idia Hall Crew and University of Ibadan, as a whole for selecting our company as One Of The  Best Top Brands' and honouring us with this award.
Well, this is a very proud moment for me, as it took approximately 3 years to reach this platform. But let me tell you, I didn't walk alone; I was accompanied by all the valuable staff members who have worked day-in and day-out to make the company one of the most recognisable brands in Nigeria, Ghana and USA.
Here, I would especially like to thank the customers too, who believed in us and gave us continuous business which motivated us to work harder to give them the best services in our capacity," he gushed.