By Ediri Ejoh
A property firm, RentSmallSmall,   has unveiled a flexible rent solution initiative for low and average income earners in Lagos.
Speaking at a press briefing in Lagos, the Managing Director of the company, Tunde Balogun said the package would enable Lagosians to choose convenient way of paying their house rent.
According to him, the company's package is contrary to the annually or two years rental payment by Lagos landlords as it allowed for monthly, quarterly and bi- annual rent payment.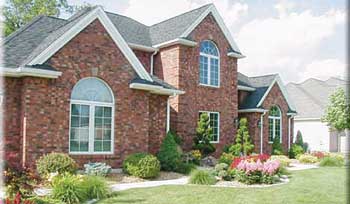 He said, "My organisation's objective is to make it possible for home seekers to find property within their budgets, make flexible stay for tenants for a month to a year and also make flexible payment that is monthly, quarterly or bi-annually".
https://www.vanguardngr.com/2018/11/four-major-purchases-you-should-always-negotiate-on/
Balogun disclosed that the company is in partnership with Axa mansard, NedcomeOAKS, Estate links, Furnisure, Northcourt and Rydal Mews to create easy access to insurance, furniture and appliance rentals.
His words, "Many home seekers who are mid/low income earners are faced with problems of finding affordable houses within their budget. Many property owners demand rents of one to two years upfront and agents demand additional fees and payments.
"From statistics gathered, eight million people are involved in urbanization per year, a vacancy rate in Central Business District (CBD) areas of 72 percent and 130 million Nigerians living in rented houses and Rent Small Small is creating a platform to provide suitable and affordable homes for home-seekers, influence the conception and birth of new homes to boost the livelihood and productivity of Nigerian youths, and help home owners to make their property rentable and profitable".
Balogun also informed prospective home seekers and property owners interested in the new initiative to visit the company's website for further details.
"Interested home seekers and home owners should log on to the company's website and sign up. The platform will allow property owners to give info about their property. We are to help home seekers reduce amount of time spent searching for perfect property, find property that are closer to their workplace and with flexible duration and payments."
Also speaking at the event, the Chief Executive Officer, Northcourt Tayo Odunsi said he was happy to be part of the initiative.
He said, "As professionals in the field, one area we have failed is helping people to rent homes easily, and being part of this will help people to make upfront payments for houses and help them with legal fees".
Odunsi added that the initiative when fully embraced would benefit Lagosians and allow them have access to cheap rents.