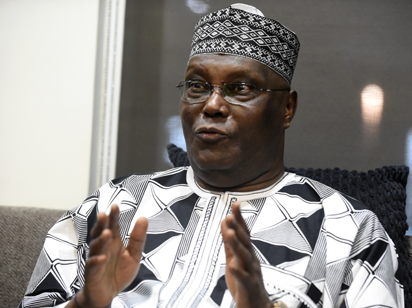 Former Vice President Atiku Abubakar
The presidential candidate of the Peoples Democratic Party, PDP, Alhaji Atiku Abubakar, has finally been given a United States visa.
Disclosing this on Saturday, Thecable exclusively gathered from a family source that Atiku jetted out of the country to UK to spend sometime before going to US.
Report has it that Ex-president Olusegun Obasanjo contributed immensely in getting the American Government Issue the visa to Atiku.
However with this his political opponents would stop taunting and making mockery of him.
Give more attention to accident victims, NGO urges govt.
Similarly when, Rusell Brooks, spokesman of the US consulate in Lagos was asked to comment on the issue, he opined that the issuance of visa to Nigerians irrespective of their status is strictly a confidential matter.
He said the US government would not discuss such confidentiality in public.