By Aliyu Dangida, Dutse
Jigawa state police command has confirmed the arrest of 10 suspected political thugs in connection with the recent attack of former minister of commerce, Bello Maitama and speaker Jigawa state house of assembly, Isa Idris Gwaram.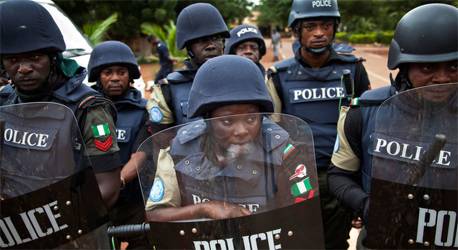 Tension in Anambra as assembly factions plan separate sittings today
Vanguard reports that a group of political thugs had stormed the house of former Nigeria's minister of commerce Bello Maitama, and vandalised two of his official vehicles. The thugs had also vandalised that of the speaker, Jigawa State house of Assembly, Isa Idris Gwaram.
The duo were chairing a reconciliation meeting with aggrieved members of the APC in the ex-minister's resident in Gwaram Local Government Area when the thugs invaded the residence and disrupted the process from where they also attempted to lynched the ex-minister.
Jigawa Police spokesperson, S P Audu Jinjiri who confirmed the incident, had said that it was just a fight between political thugs after the meeting with the ex-minister. "The intervention of our personnel had saved the situation," he added.