By Rotimi Agbana
Eli Adewole Foundation, an NGO aimed at rendering services to humanity by empowering young entrepreneurs to achieve a sustainable future.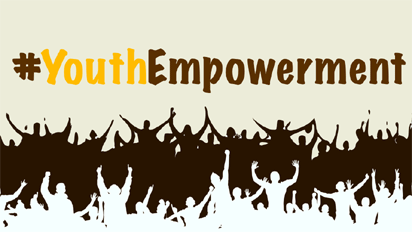 According to the youthful Executive Director honorable Adewole Olanrewaju, beyond the foundation it also drives its expectations and impacts alongside other platforms such as the ''project Help' initiative, project feeds among others.
"The platform of the Eli Adewole initiative is to provide aspiring entrepreneurs with good business idea the necessary support, and funds for the actualization of their business ideas. The latest held last month, where we achieved our initiative's aim by sponsoring at least 50 entrepreneurs with successful capital grants."
Breaking: Ogun Chief of Staff resigns
She further noted her support to individuals and organizations; "In recent times, we have been able to reach 300 less privileged living in Ijora Badia axis of Lagos Island on August 21 2018 and carried out another program on 19th day of OCTOBER, 2018 at Agege Pen-cinema Mainland axis with food items.
Food items during the first and second "PROJECT FEED" which is set to run monthly to achieve the goal  "ZERO HUNGER" of the United Nations Sustainable development goal with "PROJECT FEED" and also empowering youths with the skills needed to be successful  entrepreneurs".
If you have a wing, we will help you to fly, though it comes with support from partners for the goals sets to be achieved."
While appealing to the public for greater support and partnership to achieve its goals, Adewole urged young entrepreneurs to carve their niche by striving towards providing excellent products and services.
UBA staff members across Africa give back to communities
"Let's strive for excellence, in our imperfections; the greatest resources you can give to your businesses are in improving your creativity using all our available resources to produce a winning culture, which is why it's our mandate to work with young minds and vibrant youth, empowering them to be the solution, using simple, low tech and innovative solutions."
Eli Adewole Foundation, we are passionate and hardworking, but we also have fun, meanwhile we don't deviate from our mission.