By Ayo Onikoyi
When the world celebrates the Boxing Day on the 26th day of December it is an occasion for popular Yoruba screen goddess, Biodun Okeowo to mark her birthday. And her birthday has never gone by without leaving us with something juicy to talk about and this year is no exception.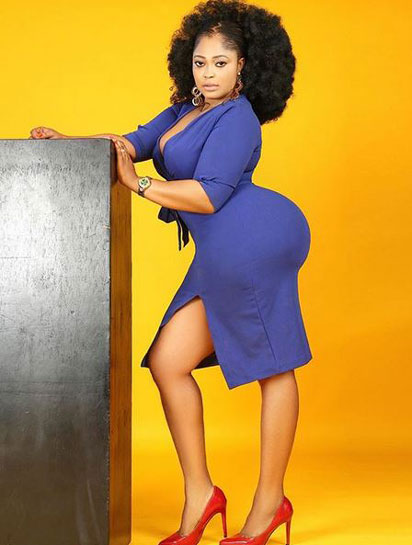 Biodun posted four pictures on Instagram to mark her birthday and three of those have the actress reminding us she's one of the curviest and sexiest actresses in the industry. Not only were her hips so tantalising, her beauty also shone to fondle our sensibilities.
Birthday: Buhari `queries' reporter for reducing his age, asks for more prayers
Known as 'Omobutty' in the industry, the mother of two has had to defend herself that the name did not arise on account of her figure 8 shape but as a result of a film she produced sometime ago where the plot was created around a rich spoilt child. But who would believe that the 'Omobutty' has nothing to do with the stupendous butt which never ceases to attract accolades wherever the actress goes.
Simi, Zainab Balogun, Mark Angel, Ahmed Musa win at 2018 The Future Awards
A single mother of two, after parting from her husband, Sofuyi, Biodun is unarguably one of the most talented actresses in the Yoruba sector and she once confessed to Potpourri that she married as a virgin.