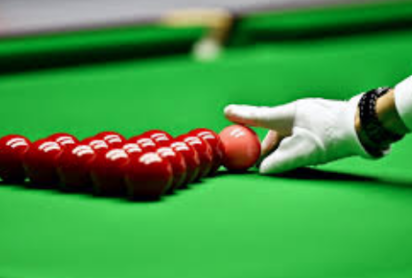 Snooker
Chinese snooker players Yu Delu and Cao Yupeng have been banned from the sport for match-fixing with the former being given the longest suspension since English player Stephen Lee received a 12-year ban in 2013.

An independent tribunal ruled Yu, 31, will be out of the sport for 10 years and nine months after being found guilty of manipulating the outcome of five matches over a two-and-a-half-year period.
Cao, 28, has been banned for six years although three-and-a-half years of his punishment are suspended because he expressed "true remorse". He was found to have fixed three different matches.
The tribunal came to their decisions after an investigation by the sport's governing body, the World Professional Billiards and Snooker Association (WPBSA).
"Cao Yupeng has shown true remorse and he will assist the WPBSA in player education and in its fight against corruption, which is reflected in his reduced sanction," said Jason Ferguson, chairman of the WPBSA.
"The sanctions handed down to these players by the Independent Tribunal reflect how seriously the WPBSA treats such cases. This was a lengthy and difficult enquiry for which the Tribunal commended the WPBSA for its skill and professionalism in the investigation and presentation of the case."
Snooker has a massive following in China largely thanks to the exploits of Ding Junhui — who in 2014 became the first Asian player to attain number one in the world — and there is also a talented crop of younger players following in his wake.
Such is the burgeoning popularity of cue sports in China that a 4,000-seat arena is being built in Yushan County in central China.
Yushan already hosts the World Open, an international tournament with a nearly $1 million prize fund -– one of six events on Chinese soil on this year's World Snooker calendar.