Raw boxing talents set the Brai Ayonote Boxing Gym on fire as the Child Dignity Foundation organized the 7th edition of the Kiddies Boxing Competition on Saturday.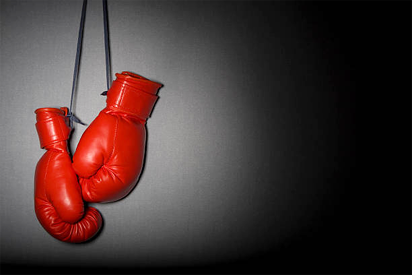 The 1 -day event tagged "Potential: Showcasing with Boxing Talents" featured 12 bouts and 1 exhibition fight which attracted boxers from all over Lagos State.
Speaking at the talent discovery event, the CEO of CDF, Amaka Awogu expressed satisfaction over the turnout of talented boxers, adding that the competition has grown in leaps and bounds.
"I am really excited and I want to thank everybody who has made this event worthwhile for the past 7 years. The event is growing and we are really encouraged with what we have been able to achieve."
On the challenges being faced by the organizers, Awogu said having to screen out interested boxers as the competition continues to grow has been the biggest challenge.
"To accommodate the increasing number of entries we receive every year is becoming more difficult because we feel everybody deserves a chance to participate and showcase his or her God given talents. Sadly, we are left with no choice because of our purse and time."
On the foundation's biggest achievement since inception, the CEO of CDF said seeing Farouq Saheed who was one of the previous winners grace the occasion alongside his school mates at Strong Tower Academy, Ikorodu was really encouraging.
"Farouq Saheed was given a scholarship by the foundation last year to further his education at Strong Tower and it is gratifying that the school has built a boxing gymnasium in the school to aid his all round development."
She revealed that plans were in the pipeline to partner with state Boxing Associations especially Lagos State, Nigeria Boxing Association and other professional boxing associations in Nigeria to ensure that talents discovered at the annual event are closely monitored and groomed.