Dr. Okhue Iboi is the spokesman, Association of Nigerian Seers. Iboi, in this interview, says the 2019 presidential election will not be a tea party for President Muhammadu Buhari and the All Progressives Congress, APC, as the crises rocking the party over the conduct of its primaries may jeopardise the President's re-election chances.
Ephraim Osuji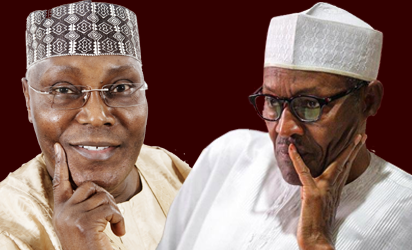 NEC has given the go ahead for campaigns for the 2019 elections and political parties and their candidates have commenced the sale of their manifestoes and programmes to Nigerians, what is your advice to politicians as the campaigns go on?
First and foremost, there should be no violence. Politicians must play the game according to the rules. They must comply with rules and guidelines set by INEC and don't see politics as a do or die affair.
It should be issue-based campaigns, tell Nigerians what they have to offer and not attackson personalities, character assassinations and hate speeches, they must not behave as if they have learnt and forgotten nothing.
We must emulate other climes, where campaigns and campaigns are devoid of bitterness and rancour. There were elections recently in the United States, Zimbabwe and Ghana, we didn't hear of any loss of lives. That's what we expect it to be here. Our political leaders should realize that the whole world is watching us. We should play politics with maturity. We must not make Nigeria an object of mockery because of our own selfish interest, losing or winning an election is not the end of life. In politics, it is either you win or you lose, but life must continue.
Buhari deserves some accolades, second term – Group
Growing tensions and anxiety over the 2019 elections are inducing fears in people, what … ?
Cuts in… Nigerians should not panic, there is no cause for alarm. At our recent meeting on Zuma Rock, Abuja, it was revealed to us that the elections will be rancour-free.
The nation's founding fathers- the Sardauna of Sokoto, Sir Ahmadu Bello, Dr. NnamdiAzikiwe and  Chief ObafemiAwolowo- appeared before us and asked us to tell Nigerians not to panic over the 2019 elections, that all will be well, but expressed their reservations over some things happening in the country.
Ohanaeze to monitor 2019 elections
Like what?
They asked us specifically to tell President Muhammadu Buhari that they are not happy that 58 years after independence, Nigeria has become the poverty capital of the world under his watch, that hunger and poverty has become a way of life in Nigeria today. Although they commended the president for recording some successes in the power sector, war against corruption and in the area of infrastructural development, they are at all not happy with the widespread killings in the country and the general insecurity across the land. They equally expressed their dismay at the way Boko Haram are killing Nigerian soldiers and ravaging the entire North East axis of the country. They fear that unless President Buhari acts fast to arrest the deteriorating security situation in the Northeast, theBoko Haram attacks may threaten the successful conduct of the 2019 general elections.
There are a parade of presidential candidates apart from President Buhari and Alhaji Atiku Abubakar, how is the election likely to go?
The 2019 general elections are almost here, but I want to assure Nigerians that there is no cause for alarm. The election will be full of shock and surprises. Former Vice–President AtikuAbubakar should not be underrated, for sure, President Buhari and the APC are not going to find it easy.
It will be a direct battle between APC and PDP, and from what was revealed to us at our meeting, they both have 50-50 chance, victory could go either way.Atiku should not be underrated, he could spring surprise with the PDP.
The current crises  rocking APC across the country will persist till 2019, and it would affect Buhari and APC's chances, there will bemass defections in the party before the elections, those members that are still nursing grudges against the party over the primaries may leave en masse to other parties.
Atiku's chance is bright, but he has some issues that may affect him  he needs spiritual cleansing, seek the face of God in prayers so that the obstacles on his path would get cleared.
This is not the first time that messages have been sent to Atiku over his presidential ambition, but he has always ignored such spiritual messages we are asked to pass to him.
In the months leading to the 2011 general elections, the Association of Seers was asked to deliver messages to Atiku and former President Ibrahim Babagnda that their expression of interest to contest the presidential ticket of PDP against the then President Goodluck Jonathan would end up in in disaster, both of them ignored us, but we were eventually proved right as Jonathan defeated both of them in the primaries to flythe PDP flag in the election.Our warnings to both of them were lavishly reported in various newspapers then.
I have said that the 2019 general elections will be full of shocks and surprises, taking Ogun State for instance, where Senator BurujiKashamu is poised to become the next governor of the state in the coming elections.
PDP should resolve whatever differences it has with Kashamu amicably. He is an asset to the party. From our crystal ball, BurujiKashamu may deliver Ogun State to PDP in 2019.
The likes of ex-governor Donald Duke, former Minister of Education, DrObyEzekwesili and a host of others are also in the presidential race, what…
Cuts in…Duke and Ezekwesili are just wasting their time, they are going nowhere. Duke and Ezekwesili and those other presidential candidates apart from Buhari and Atiku are just attention seekers. How many votes can they garner? The battle is between Atiku and Buhari. APC leaders, including Asiwaju Bola Tinubu should notgloss over the current crises, rocking the party. The crisis may be the beginning of the end of APC, they must make stringent efforts to resolve the crisis, otherwise, it could cause irreparable damage to the party.
What is your advice to INEC because many people have been saying that the success or otherwise of the 2019 general elections depend on INEC, what's your take on that?
INEC should play the role of a genuine umpire, it must not compromise. The chairman must ensure that the way the electoral body conducts the election doesn't jeopardisethe peace and unity of the country.
The same appeal goes to the security agencies, they must play neutral. They must abide by the rules, carry out their roles professionally and leave politics to the politicians.
INEC must remember how in 2015, a serving PresidentGoodluck Jonathan lost an election for Buhari to emerge president, Jonathan didn't manipulate INEC.This INEC should be firm and decisive.
Subscribe for latest Videos