German leaders paid tribute to former US president George H.W. Bush on Saturday for his role in their country's reunification, calling him a "true friend".
President Frank-Walter Steinmeier said German unification in 1990 would "not have been possible without the trust and friendship" of the US and Bush, who died on Friday aged 94.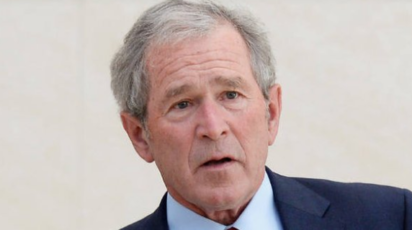 "Germany will always remember with deep gratitude his unwavering support for German reunification," he said in a telegram to US President Donald Trump.
"Germany is mourning a true friend", he added.
Foreign Minister Heiko Maas said Bush had been "among the architects of German unity" who supported unity "without reservations" from the start.
https://www.vanguardngr.com/2018/10/court-remands-man-for-allegedly-killing-friend/
"In 1989, at a time of upheaval and challenges, when the blocs were staggering and the decades-long confrontation was beginning to crumble, he bravely seized the opportunity to end the Cold War," Maas said.
Following the fall of the Berlin Wall in 1989, west and east Germany were unified in 1990.
Chancellor Angela Merkel's spokesman Steffen Seibert also called Bush a "friend" for Germans, adding on Twitter that "we will never forget his contribution to our reunification".