By Vincent Ujumadu
AWKA—ANAMBRA State Governor, Chief Willie Obiano, yesterday presented a budget estimate of N157.1 billion for the 2019 fiscal year to the state House of Assembly for approval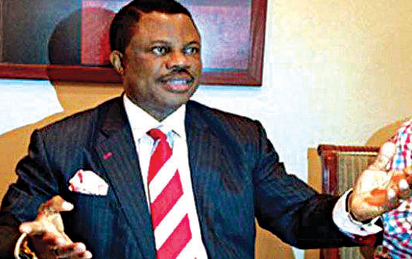 Tagged 'Budget for sustained economic growth and youth empowerment ', Obiano said 41.3 percent or N65.33 billion was earmarked for recurrent expenditure, while N91.8 billion or 58.7 percent is for capital projects.
FirstBank's FirstGem clocks 2, promotes female independence
The 2019 estimate is lower than that of 2018, which was N166.7 billion. Value Added Tax, VAT, revenue projection is N12 billion, while the Internally Generated Revenue, IGR,  is estimated at N36 billion. The  expected IGR is double the figure for 2018 which was pegged at N18 billion.
According to the governor, capital receipts, including grants, counterpart funds, aid and concessionary funding, were estimated at N19.8 billion, while N26 billion, out of N43.8 billion owed the state, is estimated as reimbursements from the federal government for works done on federal roads in the state.
Also, personnel costs are estimated atN20 billion for the year, while total overheads were put at N25 billion.
Obiano added that N14 billion was provided for domestic debt financing to take care of lending for interventions in agriculture, industrialization, trade, commerce and youth empowerment.