Aero Contractors has launched training school after obtaining Approved Training Organisation, ATO, licence from the Nigerian Civil Aviation Authority (NCAA). The training school will commence admission of students in January.
The school which will partner with the Nigerian College of Aviation Technology (NCAT), Zaria and similar international institutions, will kick-off with the training of cabin crew and dispatchers and later other courses will be added to the curriculum, as it aims to be aviation training facility for the West and Central Africa.
Disclosing the development, CEO of Aero Contractors, Captain Ado Sanusi said, "We have just got Aviation Training Organisation license. We have been on this for a long time because we wanted to get it right; we wanted to make sure we have a training organisation that is based on a solid foundation, which can be grown into a centre of excellence.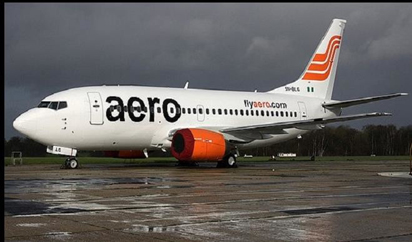 "Now, we are starting with two approvals on our ATO, which are flight dispatcher and cabin crew. We intend to grow that into a bigger school and eventually into a research centre.
Sanusi further said Aero Contractors intends to be a one-stop shop in aviation. "After the training organisation approved by NCAA, we have maintenance organisation that is also approved by NCAA; we have maintenance facility, charter business and scheduled flight service. These are four strategic business units that we would like to grow separately so that they can feed the market. The market is under served in all these aspects that I have mentioned. We intend to build all these strategic business units into full business organizations that can sustain themselves and be profitable," he said.
https://www.vanguardngr.com/2018/12/why-asuu-strike-shouldnt-be-the-last-option-parents/
Speaking also the head of the ATO, Rex Okunor said the aim of Aero Contractors opening the school is to use it to support the industry.
Okunor said : "We want to use the training school to support the industry. What we want to do is to partner with all the training centres in Nigeria and run programmes. We also have plans to extend to the West and Central African sub-region.
"In the aviation industry there is really dearth of manpower, especially for pilots and we believe we can partner with international organizations that are involved in this kind of training", he said.