…No cause for alarm — CAF
By Jacob Ajom
The Super Eagles have since qualified for next year's Africa Cup of Nations tournament which was originally billed for Cameroon. Organisers of the tournament, the Confederation of African Football have since withdrawn the hosting rights from Cameroon after the country was adjudged not ready for the continental showpiece.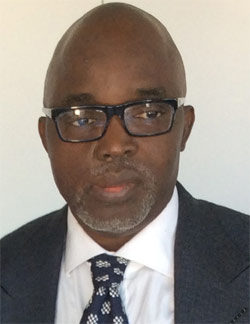 Cameroon's inability to convince CAF of its ability to host the expanded 24-team tournament has cost it the tournament, and plunged the 2019 edition into uncertainty.
"CAF concludes that the Africa Cup of Nations could not be exposed to any issues that could impact on the success of the most prestigious African competition," the statement began.
Esperance, Al Ahly battle for N900m in CAF Champions League final
"After having considered that a simple postponement of the tournament was impossible because of CAF's contractual commitments, and the importance of maintaining the competition calendar, the CAF Executive Committee decided that the next edition of the 2019 Africa Cup of Nations could not be held in Cameroon.
President of the Nigeria Football Federation and First Vice President of the Confederation of African Football, Amaju Pinnick is also the Chairman of AFCON Organising Committee. He was sympathetic with Cameroon when he spoke on the withdrawal of the hosting rights. "To be fair to them, Cameroon have done a tremendous job. Two of the stadiums they built can host the World Cup. But there was still much work to be done," he said.
After the withdrawal of the hosting rights from the Central African state, CAF has plunged itself into a very embarrassing situation. Reports have it that CAF, in their wisdom had announced Ivory Coast as the next hosts. Hardly had that decision been taken than the Ivorian football authorities denied having any foreknowledge of that decision. They humbly turned down the offer to host the tournament.
Pinnick said there was no cause for alarm as the tournament is still six months away.
On this the AFCON Chairman said, "we are holding consultations, which will include visits to Cote d'Ivoire and other countries."
Next year's expanded edition of the biennial tournament will be held in June and July, with 24 nations taking part.
South Africa eyes bid for 2019 Cup of Nations
We gathered that countries like South Africa, Morocco among others are in the forefront in the race to replace Cameroon. This much was confirmed by the AFCON Chairman. "Yes they are and even this morning(Thursday), I received some requests and we are looking at every request on its merit."
When asked what will become of Cameroon and the new hosts should they fail to qualify for the tournament, the AFCON boss said, "I cannot provide an answer to such question. We have a technical committee, competitions committee, legal committee, among others that look into every aspect of our organisation."
However, the fear persists, no one knows whether issues surrounding hosting rights could be resolved before the stipulated time for the commencement of the tournament in June.