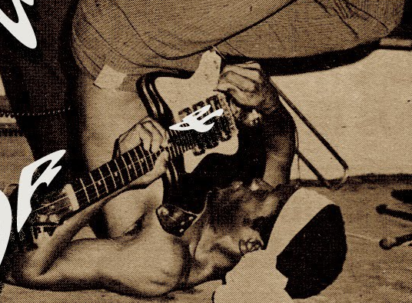 Emmanuel Ntia
Lagos – Veteran Nigerian highlife musician and oldest member of Copyright Society of Nigeria (COSON), Emmanuel Ntia, has passed on at 94.

The News Agency of Nigeria (NAN) reports that Ntia, who was well known for his major hit, 'The Fish Song', which rocked dance halls in the late sixties and early seventies died on Monday in his home town, Abak, Akwa Ibom.
The late Ntia bagged COSON Roll of Honour at the society's 5th Anniversary in Lagos in 2015 for his outstanding contributions to the defence of the rights of creative people in Nigeria.
In his tribute, COSON Chairman, Tony Okoroji praised late Emmanuel Ntia for his "unsurpassed dedication" to the cause of musicians in Nigeria.
"Emmanuel Ntia was a truly great and ageless Nigerian performer who stood for what he believed in till the end.
"Despite our significant age difference, he treated me like his brother and was one of my great supporters both in my roles as President of PMAN and Chairman of COSON.
https://newlive.vanguardngr.com/2018/11/over-inflation-of-property-prices-hindering-payment-of-property-tax-don/
"There was nothing anyone could have given Ntia that would have made him abandon COSON.
"He was 100% committed to the COSON cause and will be remembered forever," he said.
Okoroji said that flags would fly at half mast at COSON House in Ikeja for one week in honour of the late Emmanuel Ntia.(NAN)
https://newlive.vanguardngr.com/2018/10/i-did-not-defect-to-pdp-adamu-2/