By Onozure Dania
Lagos—Justice Sedoten Ogunsanya of a Lagos High Court sitting at Igbosere, yesterday sentenced a truck dealer, Okezie Ebele, to three years imprisonment for stealing N1.6 million.
Ebele was convicted after he pleaded guilty to an amended one-count charge of stealing by conversion filed against him by the Economic and Financial Crimes Commission, EFCC.
Justice Ogunsanya said: "In view of the defendant's plea and a review of the facts, the court finds the defendant guilty as charged."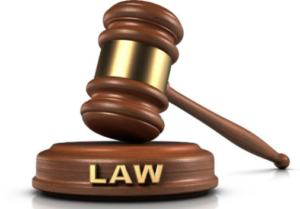 The judge asked the convict if he had anything to say before his sentence.
https://www.vanguardngr.com/2018/10/kaduna-we-hold-everyone-to-account-for-these-latest-killings-buhari/
His counsel, Ikenna Ebelebe, offered an allocutus.
Ebelebe said "The defendant is a first time offender, he has two kids, is the breadwinner of his family and he is also supporting his aged parents.
"He used to be very robust, but now he has become emaciated in prison custody. His business is in ruins. He has been in detention for more than 36 months. We propose that he be freed."
Justice Ogunsanya held that Ebele had already spent over three years in detention following his arraignment on October 6, 2015, on two counts of stealing and issuance of a dud cheque.
She told Ebele that the court was not restricted to the terms of the plea bargain deal he entered with the Economic and Financial Crimes Commission (EFCC).
"I've seen the plea bargain. The court is not bound by your plea bargain agreement. The defendant has spent over three years in prison. He is hereby sentenced to three years in prison with effect from 6 October 2015," Justice Ogunsanya said.
Subscribe for latest Videos