Mr Donald Duke, the Presidential Candidate of the Social Democratic Party (SDP) says the PDP "baggage" will not allow for good performance if its candidate emerges as President in 2019.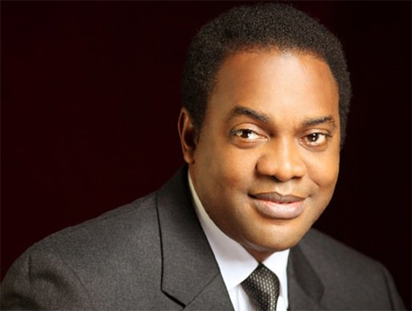 Duke told newsmen on Thursday in Lagos that no matter how good a candidate's intentions are, the person cannot perform is he becomes President on the platform of the Peoples Democratic Party (PDP).
Recall that Duke was a 2019 presidential aspirant of the PDP, but left to pick the SDP ticket.
"Even if I had emerged as the PDP presidential flag bearer, and win the election, the huge baggage the party carries will not allow me to do well.
"The corruption is huge. You need to be completely unshackled to perform amidst such obstacles without being pulled down," he said.
Duke said that the baggage talk was not to score a political point, but a fact he knew, being a former staunch member of the PDP.
"The PDP presidential candidate, Abubakar Atiku, is like an elder brother to me. I have known him from when I was 12 years old. The APC is not completely left out of the baggage. Hence, the need for Nigerians to change the culture of PDP and APC.
"You can see that President Muhammadu Buhari, with his stern stand on corruption, is still finding it difficult to navigate smoothly because it is the same corrupt persons that we are still battling. They simply joined APC from PDP," he said.
Duke, a former Governor of Cross River, said that apart from Buhari, he is the only candidate among the 76 running for presidency in 2019 that had a pedigree of being the head of a state.
He said that he joined the SDP to provide Nigerians with an alternative platform which would be a viable option.
"2019 is around the corner. The choice that Nigerians make is what they have to live with," he said.
He, however, said that his campaign would be issue-based, devoid of mudslinging, pointing out that it was the mudslinging campaign in 2015 that contributed to PDP losing the election.
"I hope we don't descend into what happened in 2015, as I can see it coming again. We should talk about things that affect us. Those are levels we should elevate our campaigns to," he said.
The SDP presidential candidate urged the media to play the role of arbitration and use its powers to censor unpalatable campaign speeches or messages.
On endorsement, Duke said that he needed the support of Nigerians rather than that of an individual.
He urged Nigerians to vote wisely and hold their leaders accountable for their actions. (NAN)