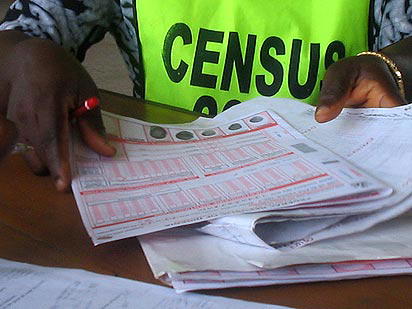 Census
Mrs Abimbola Salu-Hundeyin, Federal Commissioner, National Population Commission (NPOPC) for Lagos State on Tuesday said that Nigeria was overdue for a census for effective management of the country's populace.
Speaking at an Enumeration Area Demarcation (EAD) exercise in Lagos, Salu-Hundeyin said that the country would continue to live in darkness developmentally wihout a census.
"Because without accurate data, no government can manage the people and government must have data to know how many children are being born, how many schools will be needed, how many hospitals, how many workforce are in town.
FG restates commitment to revamp Onitsha Inland Port
"This is how to manage a nation successfully; the rate at which we are going, it is a tough job for anybody to manage this country wihout a census," she said.
The commissioner said that NPOPC would have wanted census every 10 years as obtained in other countries but the Census Act and the Constitution did not allow that.
"We have written to the federal government and we are showing our preparedness by the EAD, the birth registration and other things that we do.
"But until government gives a proclamation, we can not hold a census and it is over 10 years now because the last census was in 2006.
""Until it becomes a law like the election, we can not impose it on the federal government; right now Nigeria is overdue for census," she said.
She said that the EAD was being conducted to obtain data at desegregated level and also serve as a pre-censors activity and a foundation on which the census stand.
We've increased power generation, transmission, distribution—Fashola
"Therefore, the EAD is a passport to sustainable development and censors is the visa to modern livability of any nation.
"So people must show interest and cooperate with us and that is why we are going around on advocacy to let our people know that the EAD is as crucial as the census.
"Also, while the EAD is going on, we also do what is called continuous birth registration of every child who are below the age of five for free.
"By doing so, we are trying to ensure that we at least have accurate data of people in the country, particularly Lagos State," she said.
Salu-Hundeyin said that the commission had covered five local government areas in Lagos and would be covering other area as the EAD proceeds.
"This is the fifth EAD exercise we are doing in Lagos State, before now we had done Mushin, Shomolu, Agege and Ikeja, now we are doing Surulere Local Government,
Ahmed Apatira, Chairman, Itire-Ikate LCDA urged residents to cooperate with the NPOPC officials by giving them the accurate numbers of people living in each house.
"The enumeration will be the beginning of good living for the people of Itire-Ikate because taking it, good things will come to this council.
"Like the boundary adjustment because our council is choked between Coker-Aguda, Surulere and Mushin Local Governments and the number of people in the council is far greater than all these other councils.
"We want the people to cooperate and give EAD officials the accurate number of people living in each house in the neighborhood," he said.
NAN