Enugu – The Chairman of the Nigeria Labour Congress (NLC) in Enugu State, Comrade Virginius Nwobodo, has commended President Muhammadu Buhari for his proactive decision in averting the intended nationwide strike.
Nwobodo made the commendation in an interview with the News Agency of Nigeria (NAN) in Enugu on Wednesday.
He said although the intervention and action of the government was long overdue but Buhari must still be commended for his recent action in putting an end to the issue of minimum wage.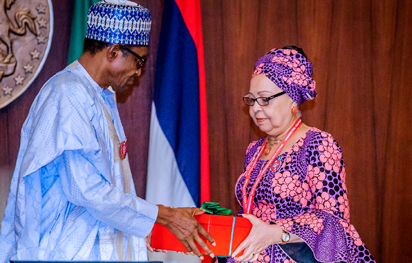 "I must also commend the National leaders of NLC for deciding to suspend the strike since the tripartite committee had shown interest in convening and concluding their report.
"The decision to suspend the strike was the best thing the NLC leadership did because what is the essence of the strike again when our demand that prompted the planned strike had been met.
"If we had gone ahead with the strike pending the time the wage would be implemented, Nigerians will see us as insensitive to national issues and causing economic sabotage.
The Chairman said he was optimistic that the minimum wage would be fully implemented before the end of the month if the government was really sincere and interested in redeeming its image.
He, therefore, urged that the speed with which the government had employed in addressing the issue should be maintained until its full implementation.
The Chairman said there would be mechanisms to ensure full enforcement and compliance at the state level if the minimum wage should be eventually implemented.
"There will be no sacred cow when it comes to the implementation of the new minimum wage regardless of whether the state governors agree or not," he said.
Nwobodo said workers in Enugu State were happy with NLC for its commitment at bettering the lives of workers as well as the president for wasting no time in signing the new minimum wage.
He allayed the fears of those that are skeptical that such benefit was meant for the federal workers only and not the state since the governors had proposed a different amount.
"I assure you that nothing of such will happen. All workers in Nigeria will be beneficiaries of the new minimum wage and anything aside that will be resisted," he said. (NAN)
Subscribe for latest Videos