Manchester United striker Romelu Lukaku says his team-mates must learn to deal with criticism from Jose Mourinho.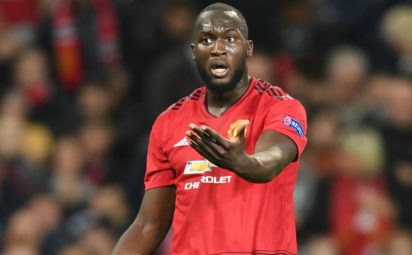 A number of United players, including Paul Pogba, Alexis Sanchez and Luke Shaw, have fallen foul of Mourinho during his spell in charge at Old Trafford.
The Belgium international insists Mourinho still commands the respect of the United dressing room and has advised his team-mates to act maturely when criticised by the manager.
"I think he has a good relationship with the players," Lukaku told  Bleacher Report.
"I don't really pay attention to what his relationship is with the other players, to be honest. I don't think it's something that should affect me.
"If he has an argument with somebody I mean, deal with it, man. You're a grown-a*** man, deal with it."