By Rose Moses
Dear readers, for reasons beyond my control, I've been away from this page for months, but I am glad to be back.
While I was away, some things, naturally, happened in our national life…a few good things here and there and some bad. But in all, things seem to still be pretty much the same, beside the fact that it is yet another election season. And the fever is catching on.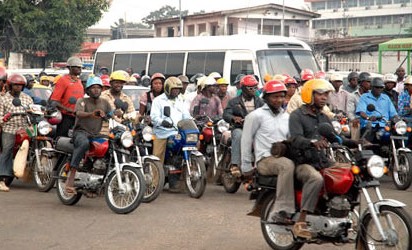 That though, is not the subject of my report. I am instead concerned that while government at any forum will be reeling out lists of achievements, with claims to have improved the living standard of the average citizens, the opposite appears to be the case, in real life.
The average Nigerian gets impoverished by the day and operates in very harsh environment, to the extent you now hear of a people known to love life to bits, suddenly taking or attempting to take their own life and even that of their children at the slightest provocation.
Unfortunately, Nigeria has not just been branded the most risky place to live in but also the poverty headquarters of the world. And the Federal Government, with pomp and pageantry, now goes about sharing N10, 000 to traders or those it tags poorest of the poor, instead of developing needed infrastructure and policies for sustainable empowerment of her citizens.
From education to health and roads, almost every sector of the economy is in a state of comatose following years of neglect. Why, for instance, is the road to the domestic airport in Lagos still wearing the same look many years after it was constructed, even as population increases rapidly?
How gridlock undermines property business in Apapa
Commuting in Lagos, the acclaimed centre of excellence, generally, could be so tortuous. Talk of Apapa, Orile, Iganmu, Oshodi, Ikorodu, Victoria Island among other areas…and you will be talking of lock-down here and there.
While trucks on their way to Apapa ports have taken over a good chunk of Lagos roads, those roads not so blocked are in terrible conditions, thus posing serious risk to users. As a result, a journey of few minutes now takes hours.
By the time one manages to navigate through, energy is sapped, time is wasted, and productivity level obviously dropped with all the attendant health hazards.
So, the new normal is a risky ride on motorbikes, better known as Okada, at an outrageous cost, if you must meet your appointments.
For instance, after sitting in a car for close to two hours in what would ordinarily be about 20 minutes ride recently, no one told me to get down from the car with my luggage, which luckily was moderate, and jump on an Okada, like every other person (both men and women) resorted to in a bid to catch our flights.
And that wasn't the most annoying part. Just at the foot of the Ikeja bridge on Bank Anthony Way, about five minutes drive to the airport on a freeway, the Okada man I flagged down was saying N2000 to get me to the gate of the old terminal of the Murtala Muhammed Airport (domestic).
That was not all. He was even like I either take it or leave it! Something in me advised that I leave it, which I did, only to realize it was an added time wasted because the next one I called asked for the same amount. And I was like: Wetin de happen? You are not even asking for N500?
In return, I got a strange look that sort of questioned if I was the only one in Lagos that did not know the whole system was broken.
Incidentally, it was at the time aviation workers were protesting alleged sack of 24 employees by Bi-Courtney Aviation Services Limited (BASL), operators of the MMA2.
However, I eventually paid N1500 for an Okada ride (driven on the wrong way and facing oncoming, speeding vehicles on the other side of the road that was free) for a ride that ordinarily would have cost N50–N100.
Apapa Port : Stakeholders call for urgent intervention by FG
In places like Apapa, Orile, Iganmu among others, where trucks have taken over the roads, the scenario painted above is the order of the day because for some reasons, the authorities, it would appear, have refused to enable seaports in others parts of the country to function well, except Apapa ports.
It is indeed, a sad commentary that with high population growth that Nigeria is noted for, not much is done in area of infrastructure development to cater to the growing needs.
With a population of 197,713,873, an equivalent of 2.57 per cent of the total world population, not much has been done to expand or improve on major roads across the country, most of which were constructed when population was less than 80 million.
No nation makes any reasonable headway under such arrangement. For as Arnold Palmer, an American professional golfer generally regarded as one of the greatest and most charismatic players in the sport's history would say, the road to success is always under construction.