The Chief Judge of Anambra State, Justice Peter Umeadi has sworn-in Mrs. Chinyere Ossy-Okoye as the new Chief Registrar for Anambra State Judiciary and five other Deputy Chief Registrars, following their appointment by the state Judiciary Service Commission JSC.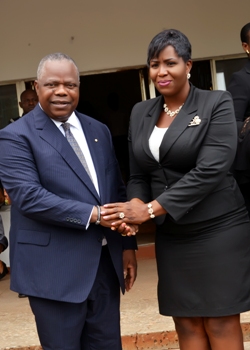 Until her appointment to the new position, Mrs. Ossy-Okoye was the Deputy Chief Registrar in charge of the State Probate Registry.
Anambra state Judiciary opens new legal year
Performing the swearing-in, Justice Peter Umeadi said the shake off has become necessary considering the steady increase in the number of cases coming to the high court in the state which has led to the creation of new judicial divisions, establishment of more magistrates courts and the robust legal practice resulting to the elevation of more lawyers from the state to the rank of SAN.
Atiku/Obi Ticket: S-East town unions laud Obi's nomination
The chief Judge, who doubles as the Chairman of Judicial Service Commission, maintained that the restructuring in the administrative system of the state Judiciary has also become imperative in-view of the closure of the state Customary court of Appeal and the subsequent roll-over of the Appeal judges into the high court bench.
According to Justice Umeadi, "the Judicial Service Commission having taking cognizance of the new structure of the high court of Anambra State, have rationalized the top echelon of its administrative staff, to achieve utmost efficiency" .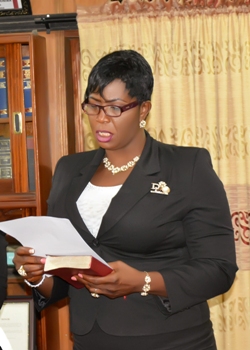 Speaking on behalf of others, Mrs. Chinyere Ossy-Okoye thanked the JSC for finding them worthy of the new appointments and pledged to support the Chief Judge in his effort to improve the staff welfare, reposition the state judiciary, and enhance justice delivery to the Public by observing due process.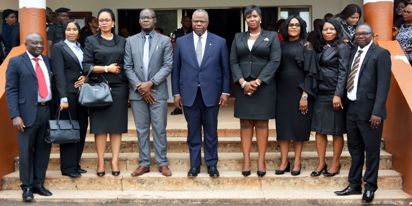 Other DCR's sworn-in include three magistrates, Mrs. Onyinye Nweke  Uchegbu, Mrs. Vivian Udedike and Mrs. Ukamaka Nkechinyelu Ofodiama. A Former President of Customary Court, Mr. C.C. Mojekwu and a private legal practitioner Mr. E.E. Nwankwo, also made the list.
The appointees were later assigned portfolios and offices, while the previous occupants of those positions were redeployed to magistrate courts.