By Gab Ejuwa
President of Ijaw Integrity Group, IIG, Stanley Garry, yesterday condemned a statement credited to the Ijaw Interest Advocates, that they were not ready to dialogue with the Managing Director of Niger Delta Development Commission, NDDC, Dr. Nsima Ekere, over alleged delay in disbursement of relief materials to flood victims in the Niger Delta.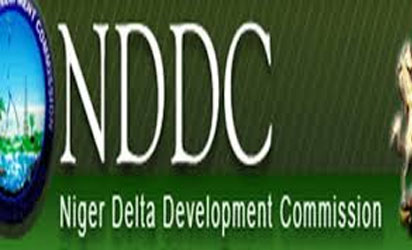 In a signed statement on behalf of the Ijaw Integrity Group, Garry stated that NDDC, has agreed to disburse relief materials to all flood victims in the Niger Delta region.
He stated further that Dr. Ekere's stewardship as NDDC Managing Director since assumption of office has brought joy and hope to the people of Niger Delta, with emergency road repairs work-in-progress and completed, while several contractors of long-abandoned projects in the region have returned to site.
Operators fault new minimum capital requirement for MfBs
According to Garry, "Members of the Ijaw Interest Advocates should resort to dialogue in dealing with issues instead of violence and unnecessary blackmail. Ekere came up with the three R's to restructure, re-strategise and re-organise the NDDC. Perseverance through trials and challenges has always been Ekere's guiding principle, and it has come in handy  since he assumed office."
Subscribe for latest Videos