By Anayo Okoli
UMUAHIA—A group, comprising Igbo, Yoruba and Hausa traders in Aba, Abia State, has called on Ndigbo to ignore any call from any group to boycott 2019 elections, saying such action would have adverse  impact on the growth and develop-ment of the Igbo nation.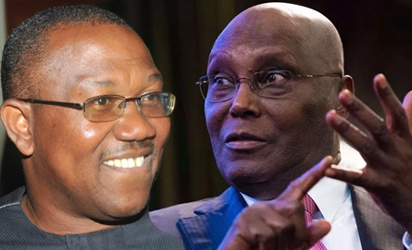 We're committed to making Aba investment hub – Abia govt
In a veiled reference to the call by the Indigenous People of Biafra, IPOB, to boycott the coming elections, the traders urged Ndigbo to participate actively in the 2019 elections, saying it would be for their good.
The Aba traders further urged Igbo to vote for the Peoples Democratic Party, PDP, candidate, Alhaji Atiku Abubakar who picked one of their own, Peter Obi, as his running mate, saying they would benefit more under an Atiku/Obi presidency.
The traders spoke in Aba, during the inauguration of the Abia South Senatorial Zone of a campaign support group, You & I for Akiku/Obi, comprising Igbo, Yoruba and Hausa communities in the city, which has been mobilising traders and their friends in the commercial city for the 2019 electoral victory of the PDP candidates.
In his remarks, the Aba South zonal coordinator, Mr. Ifeka Oranu, lamented what he called "harsh economic condition" the present APC administration has inflicted on Aba traders and residents in general.
According to Oranu, boycotting the election as advised by IPOB  is not the best solution to the problem of Ndigbo, adding that with Obi  in the Atiku presidency, the plights of Ndigbo would be adequately looked into with a view to proferring solution to them.