President Muhammadu Buhari on Friday in Akure said universities in the country are pivotal in boosting national development.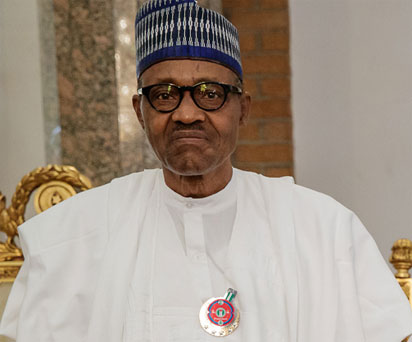 Buhari spoke during the combined 29th and 30th convocation of the Federal University of Technology Akure (FUTA) in which 5,402 diploma and degree students and 1,238 Postgraduate diploma, Masters and Doctorate students graduated.
Represented by Mr Abiodun Sanni, the Director of Administration of the National Universities Commission, Buhari said his administration would ensure improved access and quality of the educational system.
He also said efforts would continue toward ensuring improved infrastructural development and increased funding of universities.
"In this age of ICT, we believe that our Universities of Technologies are pivotal to the actualisation of national development agenda and the Sustainable Development Goals (SDGs) of the United Nations,'' he said.
Nigeria High Commission London dismiss over 50 staff
The president further implored all FUTA staff to always perform their duties with dedication and selflessness.
Buhari also congratulated the graduating students, saying they had been sufficiently equipped with the knowledge required to meet the challenges of contributing to the socio-economic and political environment of the nation.
"With the quality of specialised and rigorous training received, there is no doubt that you already have what it takes to surmount any obstacle on your path to a life of fulfilment and great achievement," he said.
He also appealed to Nigerians to eschew violence as the country prepared for the forthcoming 2019 general elections, saying there should be politics of decorum and ideas as against hate and violence.
"We must not light the fire of religious bigotry and ethnicity which will be difficult to put out after elections have been won and lost.
"Peace and peaceful coexistence are very essential for individual and national progress, and we must all work to attain peace in our nation," he said.
Earlier, Gov. Oluwarotimi Akeredolu of Ondo State had expressed his administration's readiness to continue to partner with the institution to fast-track its development technologically.
He said the present administration in collaboration with FUTA had set up a Tech-Hub to create an avenue for the promotion of technological innovation and for the exchange of ideas for business start-up and expansion for youths.
The governor commended the management of FUTA for the technological advancements and innovations made through its training of young men and women in ICT and related fields.
Akeredolu expressed optimism that all users of the hub will utilise its facilities to create innovative ideas and products that would further make FUTA and Ondo State an ICT destination centre in Nigeria.
Prof. Joseph Fuwape, the Vice Chancellor of the university, had in his speech congratulated the graduating students on the successful completion of their studies and enjoined them to be good ambassadors..
He further praised the academic staff for sustaining and advancing the frontiers of research to meet world-class benchmarks.
"The efforts of the research activities have yielded positive results, particularly in the area of renewable energy with the launch of a solar powered generator, zero energy building, design and fabrication of machines and value addition to agricultural and phyto-medical products," he said.
Finance expert, Dare Dada tipped to become next EKSU Alumni Lagos chapter Chair
He added that the university, in its efforts to improve its staff welfare, promoted a total of 242 academic and 584 non-teaching staff since the last convocation.
Newsmen report that Mr Akinwunmi Odumakinde, Mr Lawrence Aina and Oba Olufemi Olutoye, the Alani of Ido-Ani, were all conferred with the university's honorary doctorate degrees.
Subscribe for latest Videos