Banks dominate CPs' market as Dangote leads in value
By Babajide Komolafe
THE quest for cheaper funds by corporate bodies and fear of non-performing loans by banks have triggered a boom in the market for Commercial Papers, CP, with the market growing by 270 percent in the third quarter of the year (2018).
CPs are short-term unsecured promissory notes issued by companies. They are basically documents that promise to repay a defined amount of money with interest after an agreed period of time, and can be bought by both individuals and institutional investors.
While they provide alternative source of funding at a cheaper cost, the procedure and conditions required to issue CPs deter most companies from the instrument and hence go for more expensive bank loans.
Data from the Central Bank of Nigeria, CBN, however, revealed sharp increase in issuance of CPs in recent times.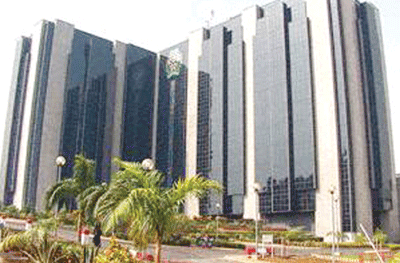 According to the third quarter 2018 (Q3'18) economic report of the CBN, the value of CPs held by banks rose by 270 percent quarter-on-quarter, QoQ, to N23.33 billion in Q3'18 from, N6.29 billion in Q2'18.
Furthermore, the CP market grew by 4000 percent year-on-year, YoY, to N23.33 billion in Q3'18 from N570 million in Q3'17.
This is further reflected in the increased level of activities in the CP quotation space of the Financial Market Dealers Quote (FMDQ), where five companies registered CP issuance programmes of N550 billion in Q3'18.
https://www.vanguardngr.com/2018/11/apprehension-over-n6-1trn-loss-to-e-fraud-as-annual-e-payment-transactions-hit-n97tr/
The companies responsible for the surge in CPs flotation are Dangote Cement Plc, N150 billion; Access Bank, N100 billion; Sterling Bank, N100 billion; Flour Mills, N100 billion and Union Bank, N100 billion.
While the CBN attributed the sharp growth in CPs to "increase in investments in CPs by merchant banks", the banks however told Financial Vanguard that the boom in CPs is driven by a combination of factors namely quest by corporates for cheaper source of loan, fear of   non-performing loans among banks, and merchant banks' quest for stable source of funding.
Stable source of funding
"The increase in CPs is because some merchant banks simply required a bit more stable funding to avoid volatility of deposit via monthly withdrawals", said    Chinwe   Egwim, Macroeconomic  &  Fixed  Income  Research Analyst at FBNQuest Capital.
Speaking to Financial Vanguard, Head of Research, FSDH Merchant Bank, Ayo Akinwunmi, stated: "Limited investment opportunities and limited quality risk assets in the Nigerian financial market as a result of the weak economic performance in the country, are the principal drivers of investments in short term fixed income securities (in which Commercial Papers (CPs) is one of such).
"It is also good to note that a number of the merchant banks acted as financial advisers to some companies that issued CPs during the period, therefore investing in the issues could serve as giving support to the companies.
In the same vein,  Head of Research,  Coronation Merchant Bank, Mr. Guy Czatoryski, explained: "The increased investment in Commercial Papers is mostly driven by the limited product options available to merchant banks to invest in the economy and more so, the fear of Non-Performing Loans (NPLs) in the books of the lenders, have made commercial papers a safe haven in the interim and one can say that this is a flight to safety by banks.
Corporates' Appetite for CPs
Explaining why corporates are going for CPs, Czatoryski said: "With the slowdown in the capital market and the unwillingness of banks to create risk assets, corporates have had to find other opportunities to raise funds for their operations, thereby leading to the increase in the issuance of Commercial Papers (CPs). Riding on that, the average yield on 1-year Nigerian Treasury bills in Q3 2018 was about 13 per cent, so it made sense for corporates to add a premium to the bills because of the low interest rate environment and offer a higher return above Nigerian Treasury bills to investors seeking better returns on "safe" instruments."
Corroborating this, Akinwunmi of FSDH Merchant Bank said: "The drop in the interest rate, particularly from the treasury bill, was the major reason that encouraged companies to issue commercial paper during the period."