Hon. Abike Dabiri-Erewa, the Senior Special Assistant to the President on Diaspora, on Thursday, said that "President Muhammadu Buhari is restructuring the country, bringing sanity to the system, tackling corruption and managing judiciously the resources to fix abandoned projects in the last 16 years."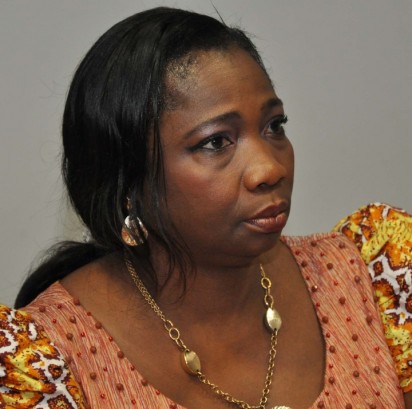 Buhari, Atiku tango over killing of soldiers in Borno
Dabiri-Erewa also urged Nigerian youths to engage in agriculture rather than risk being victims of trafficking.
Dabiri-Erewa made the call in Ibadan at the 7th National Women Summit organised by Oyo State Officials' Wives Association (OYSOWA).
She said President Muhammadu Buhari was doing everything possible to make life more  meaningful for all Nigerians, including youths.
"From the available records since the inception of NAPTIP in 2003, there have been 3,012 convictions of traffickers of crimes against Nigerian children.
"The agency has processed 10,000 reported cases and about 8,000 victims of human trafficking have been empowered and rehabilitated by the agency till date.
"President Muhammadu Buhari is restructuring the country, bringing sanity to the system, tackling corruption and managing judiciously the resources to fix abandoned projects in the last 16 years.
"Not only that,  the president is creating opportunities for Nigerians through various programmes and social welfare schemes to combat illegal migration in the country,"  Dabiri-Erewa, who was represented by Mrs. Yemisi Ibrahim,  said.
Mrs Florence Ajimobi, the wife of the Oyo State governor, who spoke on  'My Home, My Constituency'  urged women to " keep their homes as well as cherish their husbands.''
"Building a home takes determination; women should stop nagging and complaining about their husbands. Acceptance and forgiveness are the keys to a happy home.
"If you don't stop nagging and avoiding each other, divorce is the next stage.
" Your home should be your comfort zone where you have power and authority to make for peaceful coexistence,'' she said.
Other speakers at the occasion—Mrs Joke Silva, Mrs Grace Adetula, Dr Maymunah Kadiri and Dr Adeola Faleye— urged women to live healthy lives,  instil the right values in their children and remain on the alert for behavioural indicators in their wards.  (NAN)