By Johnbosco Agbakwuru
ABUJA – THE Presidency has said that President Muhammadu Buhari cannot descend so low by sending some persons to plant something into the aircraft of the Presidential Candidate of the Peoples Democratic Party, PDP, just to implicate him.
A source in the Presidency also directed Vanguard to find out from the suspected security agencies involved in the alleged secret plot to implicate the former Vice President to explain who sent them, maintaining, stressing that by the character of President Buhari, he would not involve in such a thing.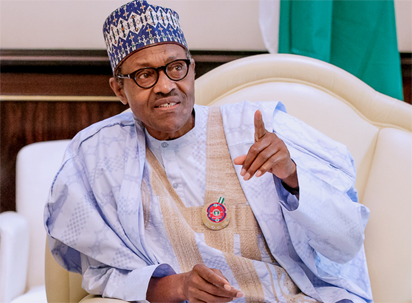 The source said, "You should ask all those involved to mention who sent them because the President of Nigeria cannot be dragged into this kind of a thing."
Alhaji Atiku Abubakar had said that on arrival from Dubai Sunday morning he was intimidated and searched by state agents at the Abuja airport.
Atiku on his Twitter handle said: 'I arrived to Abuja this morning to a search by agents of the state, aimed at intimidating me and my staff.
Also speaking on the alleged search by agents former Deputy National Publicity Secretary of the All Progressives Congress (APC) Comrade Timi Frank, revealed that a plot to embarrass the People Democratic Party (PDP) presidential candidate, Atiku Abubakar, on arrival early hours on Sunday from Dubai was a failure.
Frank said Atiku, who returned to Nigeria around 1am on Sunday morning from his vacation in Dubai was thoroughly searched by a Special Squad of security men deployed by the presidency for some hours with recording gadgets on them and in and around Atiku's aircraft. "Nothing, was however found on him or in his aircraft."
According to Frank, plan to also drop bags of foreign currencies and other implicating things in Atiku's aircraft on his arrival was also unsuccessfull.
https://www.vanguardngr.com/2018/10/2019-igbo-group-to-engage-atiku-on-restructuring/
In a statement Timi Frank signed to raise an alarm on Sunday afternoon, he said the special squad of security men who carried out the search confessed that they were directed by the presidency to embarrass the former Vice President. The squad, Frank revealed were armed with recording gadgets in and out of Atiku's aircraft "to see if he returned to the country with foreign currencies or any other implicating materials."
PDP can't wish away Atiku's sins, says APC The former APC spokesman said the security men were disappointed when nothing implicating could not be foundd on either Atiku or his aircraft. While condemning what he tagged President Muhammadu Buhari's move to desperately nail the PDP presidential candidate, Frank said if the former President Goodluck Jonathan was so harsh on President Buhari in 2015, he couldn't have occupied the office today.
Frank said since Atiku Abubakar left office as Vice President for eight years, "this is the first time out of desperation to nail him that he has been searched embarrassingly." He, however warned president Buhari to desist from his act of desperation against the PDP presidential candidate.
"Due to information at our disposal, I have been saying it that the PDP presidential candidate is not save under this administration because the Buhari's administration is deploying all manners of devilish strategies to nail all the opposition leaders especially, Alhaji Atiku Abubakar.
"We are using this medium to inform the international community to also take note of how Buhari administration is intimidating the opposition presidential candidate, Atiku Abubakar, who has served Nigeria as Vice President for eight years."
Subscribe for latest Videos