. Urge him to learn from Ambode's mistake, reconcile aggrieved members
By Olasunkanmi Akoni
The Paramount ruler of Lagos, Oba Rilwan Akiolu I, and traditional ruler of Iru, Oba Idowu Abiodun Oniru, yesterday, warned the All Progressives Congress, APC, Governorship Candidate, Mr. Babajide Sanwo-Olu to beware of traitors among his followers who are political jobbers.
Akiolu and Oniru, while also admonishing Sanwoolu Olu not to betray his benefactors when he assume office, urged  him to embark on reconciliatory moves of all aggrieved contestants and their supporters who lost out during the recent party primaries, particularly, the incumbent Governor, Akinwunmi Ambode.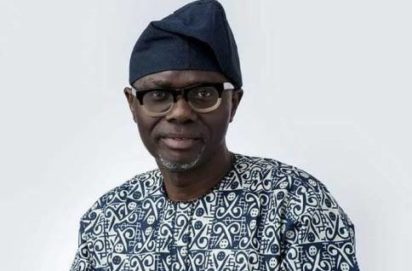 The traditional leaders made the remarks during a visit by Sanwo-Ou and his running mate, Dr. Obafemi Hamzat, along with executives of Independent Campaign Group, ICG, to the ancient IGA- Idunganran Palace, Lagos Island.
In his address, Akiolu said every successive civilian administration in Lagos, right from Alhaji Kayode Jakande, Bola Tinubu, Babatunde Fashola, up to Ambode, had done well, asking Sanwoolu not to do less.
According to Akiolu: "Some people among you are traitors, I know them but I will not mention names. Most of them are looking for what to eat. Bola Tinubu is not a fool for supporting Sanwo-Olu.
"It's in this palace that the title of Asiwaju was bestowed on Tinubu, that's why prosperity has been his lot, though, he is not perfect.
Therefore, anyone, who act the traitor in this cause will live to regret it.
"I have discussed with Sanwo-Olu and advised him not to disappoint his benefactors. That's why we have decided to use this ancient palace because whatever is been said here is always final and will manifest in due course.
"I assure you, when you look behind you, you see God and me. Am solidly behind you.
"However, I would want you to embrace who will be your immediate predecessor, in few months to come, Insha Allah, Akinwunmi Ambode, has done his best for Lagos.
"You must endeavour to carry Ambode along. He has done his best, only that he, Ambode was not vigilant enough to know who were his friends and those working against him. He got carried away, which is quite unfortunate.
"Besides, you must be wary of political jobbers that undoubtedly surround you, and they are many. Don't fall victim of their devilish antics. Learn from Ambode's case", he counselled.
He added: "Please, embark on reconciliatory moves to bring all aggrieved members together for the progress and success of Lagos, in particular and Nigeria in general
Similarly, Oniru, while receiving the visitors in his palace, also warned Sanwoolu against those he described as "Traitors".
"Sanwoolu, when you get there, beware, don't betray those who work for you. Don't betray those who help you, I said it again, shun any act of betrayer and your followed must to betray you as well," Oniru advised.