OWERRI—The Imo State All Progressive Grand Alliance, APGA, governorship candidate, Senator Ifeanyi Araraume, has said that unlike what is currently happening in Imo State, where governance has been personalised, the size of government is very large to accommodate everyone in his government, if elected, assuring party members that those who work will be rewarded.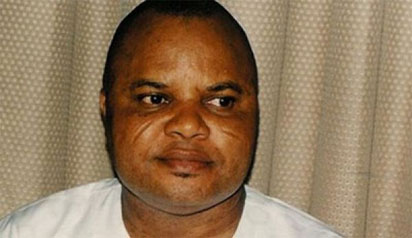 This came as one of the leaders of the Peoples Democratic Party, PDP, Chief Emmanuel Iwuanyanwu, praised the leadership qualities of Araraume, revealing that he won the 2007 governorship election in Imo State but was denied the victory.
Amaechi rescues kidnapped victim in Rivers
The media unit of Senator Araraume Campaign Organisation quoted its principal as speaking at his expanded residence in Isiebu, Isiala Mbano in Imo State weekend, when he hosted a reconciliation ceremony, attended by thousands of party's members and friends, said APGA will win the coming state governorship election.
Araraume advised members of APGA to take charge of the campaign, promising to do everything legitimate and lawful to make sure the party wins the governorship election in the state in the coming general election.
Lagos Governorship 2019: Do not underestimate opponents-APC elders warn Sanwoolu
''We had our primaries; we have finished with it; the party has submitted names. Like in every contest, you have winners and losers. But the most important thing is to unite the party — by talking to all those who contested the primary with you at all levels and lost. We are talking to them — that APGA is one big formidable family. All of us must work together."