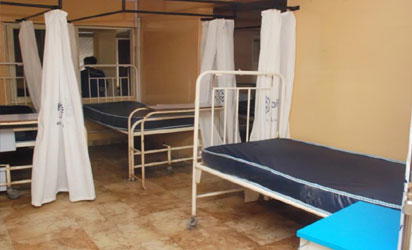 A ward in the hospital
By Olalekan Bilesanmi
As part of efforts to hold government accountable to its promises through enhanced inclusiveness, transparency and accountability in governance, the development Research and Projects Centre (dRPC), in partnership with the Women in Media (WIM) under the Partnership for Advocacy in Child and Family Health At Scale, PACFaH@Scale, is organizing a two-day retreat for the Open Government Partnership, Kano as a way of improving engagement in governance.
PACFaH@Scale  (PAS) is a social accountability project which aims to strengthen the capacity of Nigerian Civil Society Organizations, (CSOs) at national and state levels to hold decision-makers (in the executive and legislature) to account on health policies/laws, financial commitments, and to bring down regulatory barriers related to child and family health. PAS is anchored by dRPC and  implemented by a coalition of 12 indigenous health NGOs/professional associations and supported by two  government think-tanks(NIPSS and NILDS), working to develop champions within the executive and legislature.
NMA urges Gov. Al-Makura to assent to SHIS Bill
The Kano State OGP retreat, which aims to find solutions bedevilling the various sectors of governance in the state, and especially in the health sector, is geared towards developing an implementation plan for the realization of the goals of the Kano state action plan of the Open Government Partnership (OGP)
In a statement signed by the Co-Chair of the OGP, Hajiya Halima Ben Umar and made available to newsmen, the retreat will develop mechanism for inclusiveness in the health and other sectors of the state.