The Edo State Governor, Mr. Godwin Obaseki, has said the state government is pursuing a far-reaching programme on agriculture that prioritises support for farmers to enable them contribute to attaining food sufficiency in the state.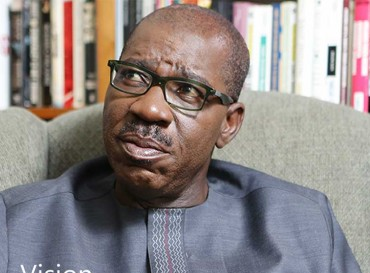 The governor said this in commemoration of World Food Day, marked every October 16, by the Food and Agriculture Organisation (FAO), and other organs of the United Nations (UN).
Obaseki said that some of the agricultural programmes and policies of the state government include the Edo Food and Agriculture Cluster (Edo-FAC), the revamp of the Edo State Fertiliser and Chemical Company Limited, as well as creating the environment for private investors in the agricultural sector to flourish. He said these efforts are geared to stamp out hunger and achieve the Zero Hunger target set for 2030 as captured in the Zero Hunger Challenge.
According to him, "As we mark the World Food Day, I congratulate farmers for their immense contribution to feeding the country, toiling in the farm to ensure that we have food on the table. It is important to highlight the difficulty many farmers go through in making this happen. But, as a government, we are committed to reducing this stress and the losses faced by farmers in rural arears.
"We have just set up Edo-FAC, at Ehor, to serve at least 3000 farmers in the area, with the full complement of a training centre to build capacity and fast-track access to market. The state also enjoys the presence of plantation owners that are rapidly expanding due to the conducive environment we have created to drive inclusive growth."
According to the World Food Programme (WFP), World Food Day is about Zero Hunger—a Global Goal for the world to achieve together. We have 15 years to end hunger for every child, women and man around the world. Reaching it will save countless lives and build brighter futures for us all. Help us ensure the world does not forget the promise it has made by sharing #ZeroHunger in your community."