The former Chairman of the opposition People's Democratic Party (PDP) in Lagos State, Otunba Segun Adewale (Aeroland) has said that the party has continued to fail in the State due to deliberate scheming by some of its leaders.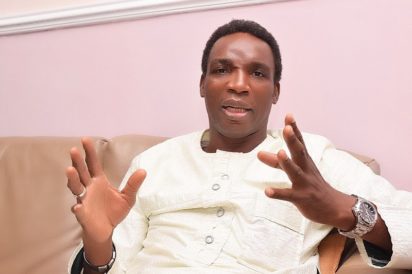 Adewale while speaking with newsmen in Lagos on Thursday, posited that there must be a paradigm shift if the party wants to make headway in 2019.
He congratulated the former Vice President Alhaji Atiku Abubakar for winning the PDP's Presidential ticket, and also lauded the emergence of Mr Jimi Agbaje as the governorship candidate in Lagos.
Adewale said one of the numerous challenges militating against PDP in Lagos is the wrong choice of leaders usually forced in as members of the State Excos. According to him, most of the chairmen are usually not competent, lacks financial integrity, have never won their Pooling unit, and lacks political experience to drive the party to electoral victory in the State.
Adewale said that the electoral and appeal committee sent from Abuja are not seen anywhere in Lagos to monitor the elections, calling on the National Chairman of the party, Chief Uche Secondus and other leaders to wade into Lagos matter urgently.
He alleged further that despite raking in millions of Naira from both Agbaje and Doherty, the Dominic led excos is still owning N1.8m for the Yard 9 venue used for governorship primary election. Adewale accused the Chairman of incompetence and that his attitude is putting the party on a path of final destuction in Lagos State if care is not taken, noting that it is shameful that after collecting money from aspirants, he and his fellows are still fighting and struggling to get the names submitted in Abuja.
He stressed further that most of the delegates were shortchanged by the same people during the convention.
He advised that both Atiku and Jimi Agbaje must secure the service of those with proven track records of delivering votes for the party and deal with them directly, and that a formidable structure must be set up with coordinators in each local government from wards to polling units level if at all they want to achieve mileage in their elections in 2019.