By Prince Osuagwu
Managing Director, Africa Operations of Inlaks, Femi Adeoti has said that technology which is a major force in the innovation value chain will continue to drive growth to attain national and global relevance.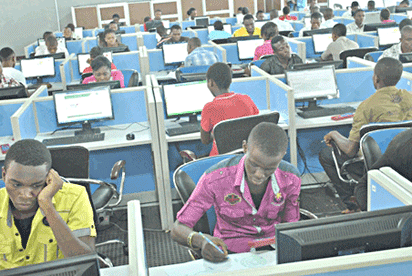 Adeoti who was a guest speaker at a Financial technology event organized by the Vanguard Media Limited recently, said that mobile payments technology is one of the ways innovation is paving the way for economic prosperity.
He noted that mobile money is becoming increasingly significant, especially in the context of developing economies where many low-income households and microenterprises do not have ready access to financial services.
Senate approves Science and Technology varsity for FCT
He said: "The biometrics process in banking institutions took Know Your Customers (KYC) beyond the bank branches, equipping them to provide safer payments, transfers, simplified banking and fraud reduction,"
He said that in the same vein, the Shared Agent Network (SAN), a programme of the Bankers Committee and the Central Bank of Nigeria [CBN], which enables financial inclusion "is made possible through the use of mobile and digital payments platforms.
Adeoti also gave an instance of the Treasury Single Account [TSA], a public accounting system powered by technology which links various government accounts with the view of ensuring that all revenue receipts and payments are done through a "Consolidated Revenue Account (CRA) at the CBN.
According to him, "technology has enabled regular and effective monitoring of government cash resources, helping the Federal Government gain a stronger hold on its finances and reduce fraud ultimately".
Cost of inviting foreign-based Eagles worries NFF
He, therefore, pointed out that, "If a country has a fragmented system for handling government revenues through the banking system, it is a critical public financial management weakness that needs to be addressed".
Meanwhile, Adeoti revealed that the CBN has granted an approval-in-principle [AIP] to Inlaks to operate as a super-agent to enhance financial inclusion strategy in Nigeria, authorizing Inlaks to work with the CBN and its partners to reach the underserved population and the financially excluded.
He said: "The aim of this is to ensure that the unbanked population in Nigeria have access to affordable financial services through CBN's agent network that will address social challenges in key areas such as health insurance, credit accessibility, savings, and wage payment among others".